Maruti's temporary solution to lure people from the Renault Kwid 0.8.
Up until the Renault Kwid arrived, the Maruti Alto 800 had a tight grip on the market's 'A' segment. Rivals like the cheaper Tata Nano and Hyundai Eon have taken a jab at the Alto, but none could put up a tough fight than the Renault Kwid. The Alto still is the best-selling car in India, but compared to the time when Kwid didn't exist, monthly sales have witnessed a decline, and some, including us, call the Kwid a segment disruption.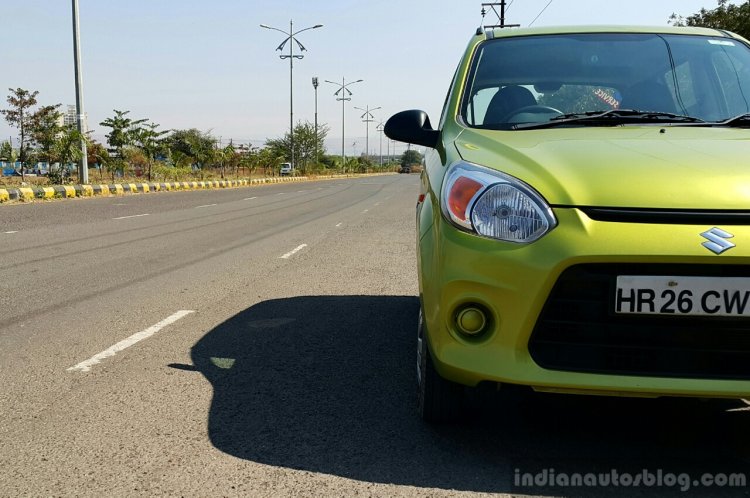 Maruti Suzuki is reportedly working on the next generation Alto; rumoured to embrace a whole host of changes, including a crossover-inspired exterior. However, it's expected to arrive in 2019, which is quite a long wait to launch an attack against the Kwid. So to keep the interest alive, Maruti facelifted the front-end and fettled with the 0.8L 3-cyl unit to sip lesser fuel. Is it convincing enough to look away from the Kwid? Read on to find out.
The facelift hasn't necessarily improved the looks of the Alto 800, with most of the changes being concentrated up front. The new Alto 800's face looks like as if it came across the Renault Kwid's latest sales figures (read: shocked).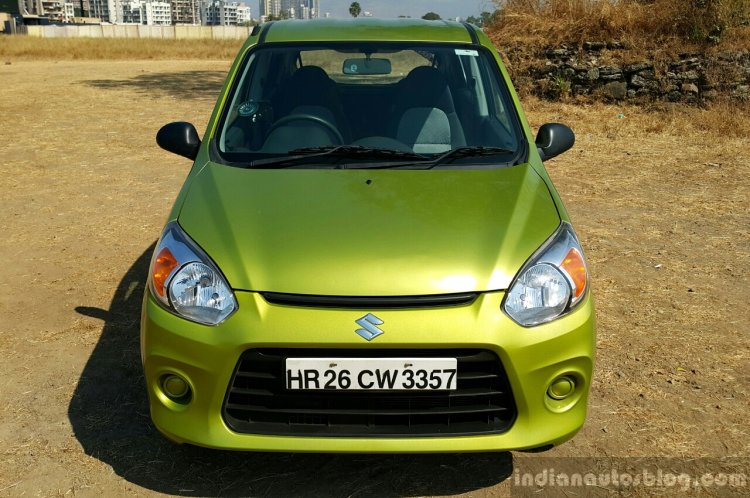 The redesigned bumper now comes with a set of enclosures to add fog lamps as an optional extra (even in the top-end VXI grade). If you like the 'spot the difference' games, you can notice other changes such as increased and decreased font sizes of the 'Alto' and '800' at the back, respectively, and presence of an ORVM on the passenger side.
Its interior has been spruced up a bit; the steering wheel is sourced from the new Alto K10, fabric on the door panel and seat upholstery have new design patterns, and the rear bench seat features cushier headrests.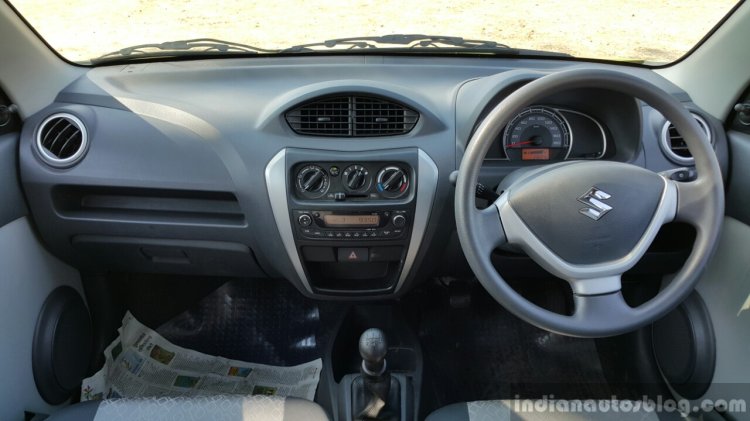 With the Kwid making headlines for offering a 7-inch touchscreen display, we'd expect competition to follow suit. But, the new Alto 800 continues with the same single-DIN 2-speaker audio system with USB, AUX In & Radio playback. However, it trumps the Renault Kwid by offering the option of a driver's airbag right from the base variant, power steering from mid-spec LXI and internal toggles to adjust the ORVMs; rather than rolling down the windows and getting fingerprints all over the mirrors.
Under its hood is the same 796 cc 3-cyl naturally aspirated F8 petrol engine paired with a 5-speed manual transmission, which belts out 47 hp at 6,000 rpm and 69 Nm of torque at 3,500 rpm. They are not the most enthusiastic figures, but if the trip limited to inside a city, the Alto 800's performance is not underwhelming. It has decent low-end response, a smooth delivery of power and has a sense of refinement one doesn't expect from an 800 cc entry-level hatchback.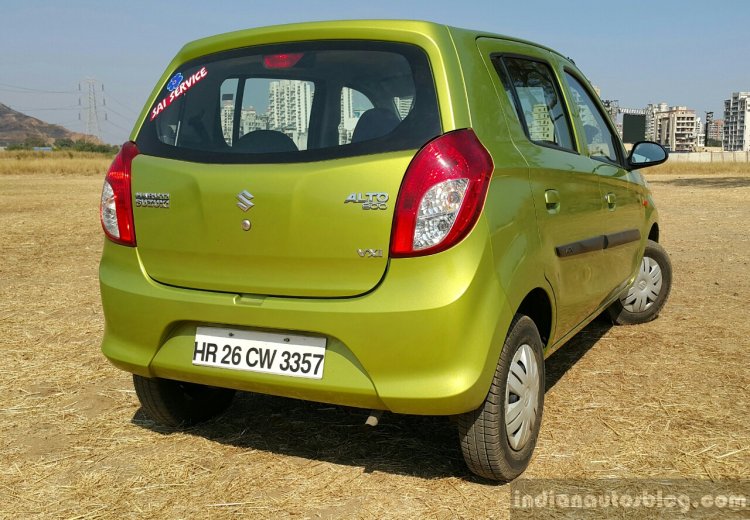 However, it doesn't like empty stretches of highways. While more powerful cars would be cruising silently at triple digit speeds, the Alto 800 will be voicing its complaints at 100 km/h. We don't have any qualms with that, since it's pitched as a city runabout rather than an highway express.
Fuel efficiency has gone up from from 22.74 km/L to 24.7 km/L (both ARAI-certified), so as to better compete against rivals (some of which have figures over 25 km/L).
Ride quality and handling appears to be identical to the previous Alto 800. To recap, its ride is pliant and satisfactorily dampens jerks from potholes and speed bumps. At high speeds, the ride starts to get bouncy and bit tippy, which is attributed to its light weight, short wheelbase and soft suspension. From the helm, you get the vibe that it's nervous at such speeds, so it's recommended to maintain a safe speed of 80 km/h.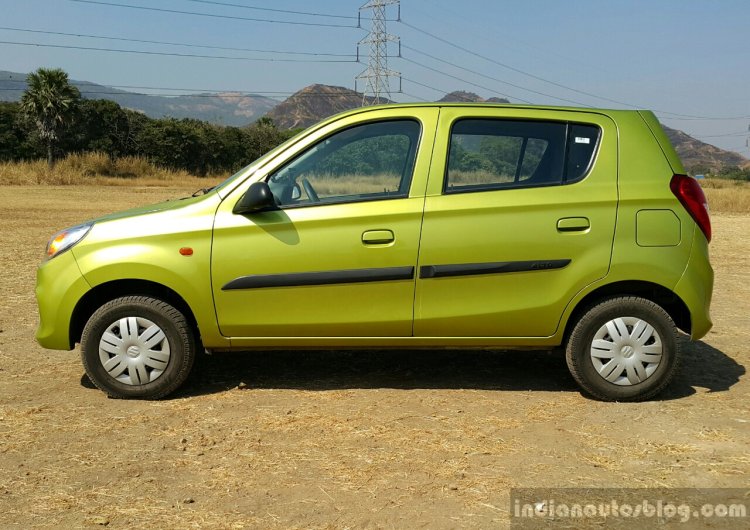 The model we tested came equipped with power steering (not available in base and LX grades), which is adequately light at low speeds. Stopping power is on par, as long as it's not being driven hard.
Verdict:
At prices ranging from INR 2.49 Lakhs to 3.34 Lakhs (ex-showroom Delhi), the new Maruti Alto 800 is still one of the cheapest cars in the Indian market and meets every expectations we have from an A segment city runabout. It's pleasing to know that an airbag is optional right from the base grade (whether it makes a difference in the Alto's weak body structure is a whole another story).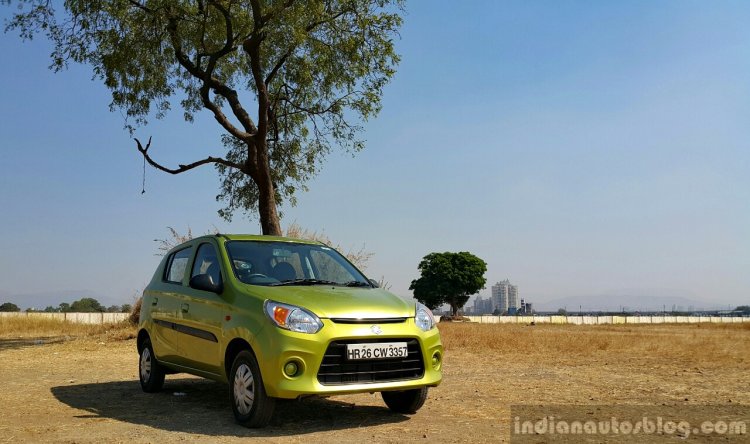 With competition from the likes of Renault Kwid and Datsun redi-GO, we expected more than just a slightly redesigned face and higher fuel efficiency. However, it is brandishing one of the most familiar names in the market, powered by a fuel-efficient petrol mill and backed by Maruti Suzuki's service network, so we reckon that the Alto 800 will continue to find buyers, irrespective of how minor the facelifts may be.