It is called the Jiangnan TT.
Although the iconic Maruti 800 has long been discontinued in the Indian market to make way for the Maruti Alto 800, you'd be surprised to know that it still lives on in China with a different name - Jiangnan TT.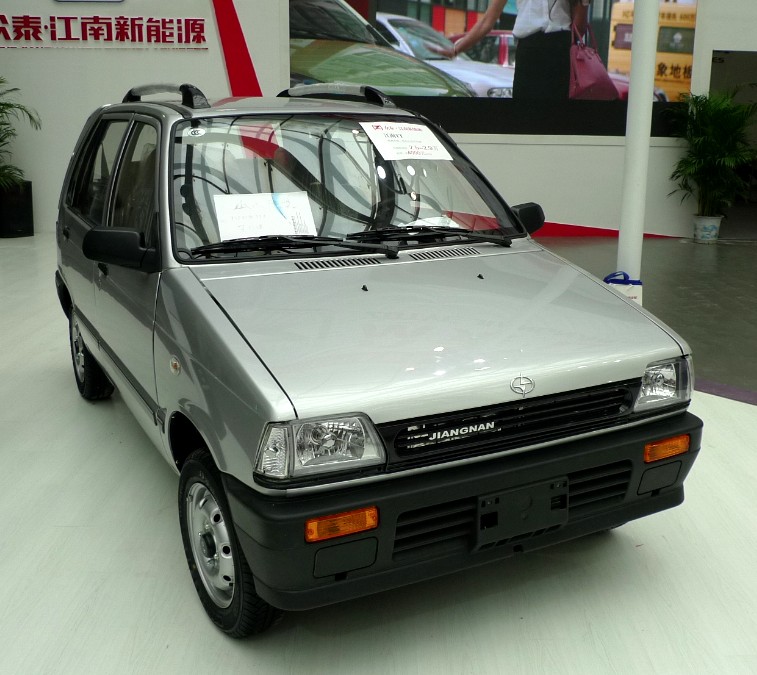 Like the Maruti 800 was for so many years in India, the Jiangnan TT is the least expensive car in China. It's priced at 15,800 yuan, which is INR 1.67 Lakhs as per the current exchange rate. The TT is built by Jiangnan Auto, a subsidiary of Zotye Automobile, a manufacturer infamous for creating clones of various global models for the Chinese market. Suzuki has licensed the car's manufacturing and retailing to Zotye, so the TT is the original design.
As expected, the TT is as basic as a car gets. It's powered by a 0.8 liter three-cylinder petrol engine producing 36 hp and 60 Nm. It is paired to a four-speed manual gearbox, can enable the TT to hit a top speed of 120 km/h, and averages a fuel consumption of 19.23 km/l.
The Jiangnan TT mainly targets people in the smaller cities and the Chinese countryside, where the average income would be much lower than in the cities, and where people wouldn't necessarily care about their image with such a car.
[Source - Forbes.com]