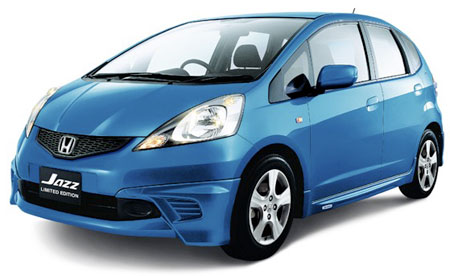 If only we were Malaysians, we would be lucky to buy the Honda Jazz Grade S Modulo limited edition, which basically is a top-end Jazz fitted with the Modulo kit. Nevertheless it looks like fun.
The Modulo kit for the Honda Jazz is made up of front and rear lip spoiler, side skirts, and a tailgate spoiler. And listen to this- you can choose any color to kit the car as long as it is blue.
A mere 100 units of the kitted Jazz is available and Honda charges nothing extra.
The Malaysian Honda wing could not have managed to sell the allotted blue color top-end variants. And as a result, it began stagnating in their stockyard leading them to such a decision.
The Honda Jazz is based on the City's platform, and its success can be measured by the 500,000 examples, which have left production lines to European homes. Honda kitted the Civic and sold it at a premium in the country, so speaking with that in mind, the Modulo kit might make it here in a while.
Honda Jazz S Modulo kit