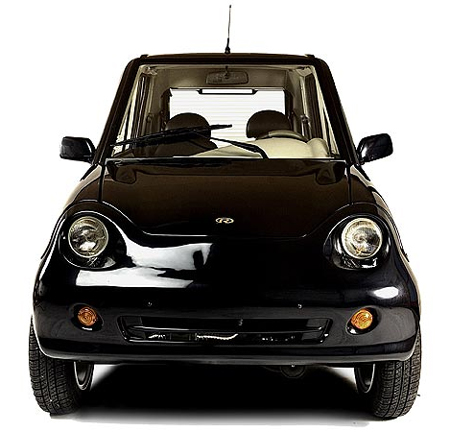 Maini has announced its plans to launch a new variant of its Reva, the country's first electric car, which will be powered by advanced technology L-ion (Lithium-ion) batteries, when launched later this this year.
Maini is also planning to set up its second local manufacturing unit in country also it plans to sell 1,000 EVs this fiscal.
Reva deputy Chairman and Chief Technical Officer Chetan Kumar Maini-
We will launch our lithium-ion based battery-powered car in May this year. This will have 120 km range, ideal for city driving conditions. The new battery will allow consumers to recharge within an hour


We will add another factory to the existing one in Bangalore with installed capacity of 30,000 vehicles," he further added
Company is also planning to launch solar powered electric vehicles soon. Maini has plans to strenghten its distribution network because currently it has showrooms only in major cities like Delhi, Mumbai, Banglore (Where Reva is most popular) etc.  Recently the company was also tied up with Reliance Digital to sell cars through their network.
For more information, refer our previous article on the Li-Ion Reva.