Mahindra launched the cut-price, entry-level XUV500 last week. Dubbed the Mahindra XUV500 W4, this variant misses out on a lot of features but bears an attractive price tag. In New Delhi showrooms, the XUV500 W4 is priced at INR 10.95 lakhs, which is a good INR 1.06 lakhs cheaper than the W6 variant.
Our reader Raj, an XUV500 fan, sent us a few images that provide a first look at the car.
You can identify the W4 variant in two ways. At the front, the W4 is devoid of foglights, while at the rear, Mahindra has provided a 'W4' badge on the door.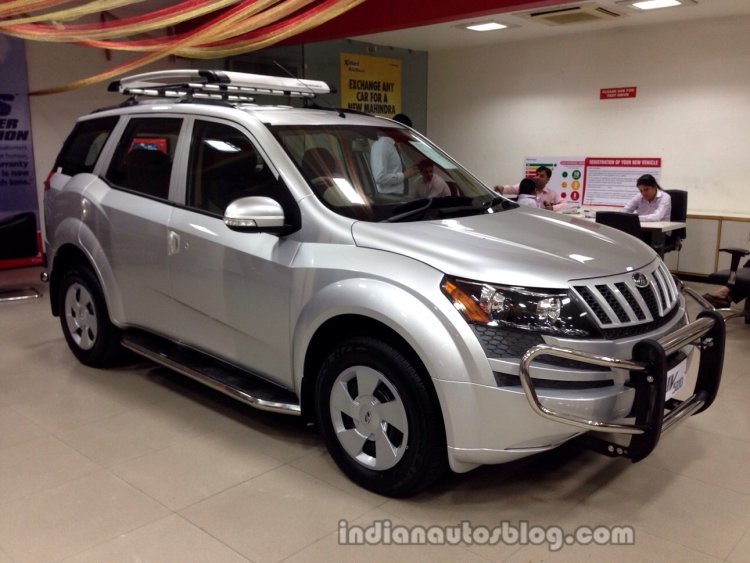 Perhaps it would be easier to tell the W4 apart from the higher variants while seated inside. The steering wheel does not get any embedded buttons for the music system, while cruise control has been omitted all together.
The center stack loses out on the 6-inch screen, and instead a rather tiny display that would probably give you information on the radio station you're listening to or the volume level, has been provided.
Overall, the W4 misses out on features such as the infotainment display, a DVD player, driver information system, tyre pressure monitoring system, automatic wipers and headlights, front foglights, climate control system, cruise control and steering mounted controls.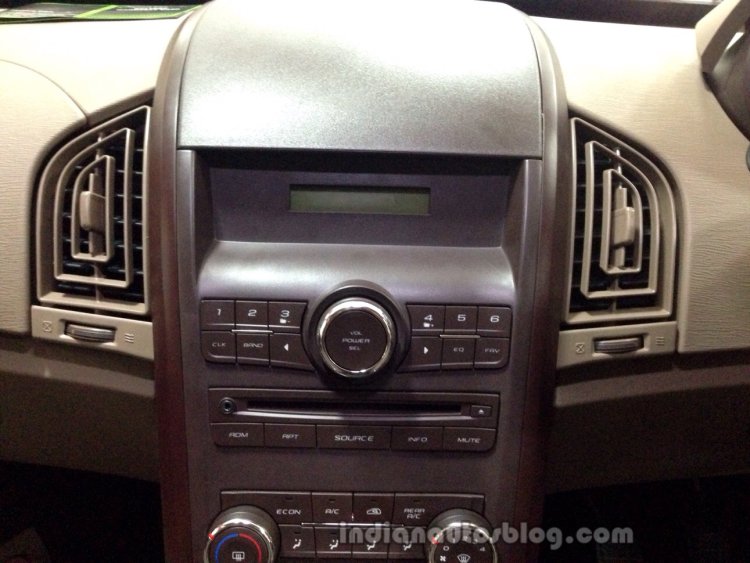 What you do get is the same mechanical package, combined with safety features such as ABS and dual airbags.
The W4 XUV500 appeals to people on the lookout for the top-end variant of the Ford EcoSport, or the mid-variants of the Nissan Terrano/Renault Duster.
Note: Optional accessories such as the roof rack, front and rear chrome bumpers, and the chrome side step were fitted onto this car by the dealer. These are not part of the standard kit.
Mahindra XUV500 W4 Image Gallery