Mahindra & Mahindra, the utility vehicle leader of India, has come under immense pressure from Renault India thanks to the successful Duster. Recently, the Duster overtook the Scorpio in monthly sales figures signalling a major long term threat. Adding to that, Ford India is all set to launch another strong contender the EcoSport in the Indian market.
In the future, Nissan will launch the Terrano (a rebadged Duster). Volkswagen is developing the Taigun for emerging markets. Maruti Suzuki, Hyundai and even Toyota are very keen on exploiting the 'affordable SUV' market in India.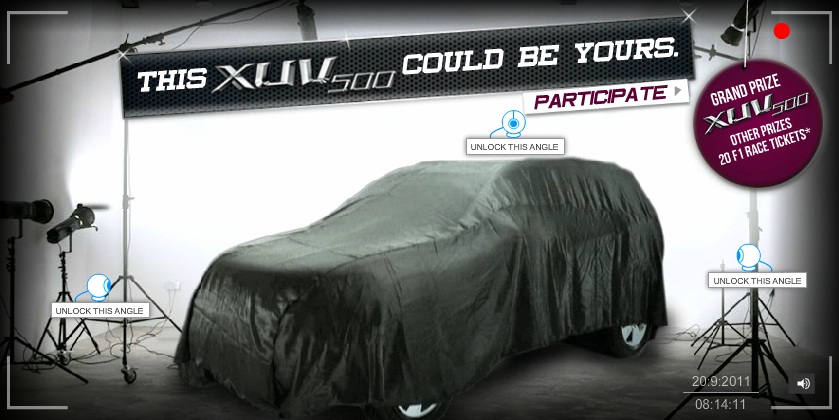 With so many competitors ready to challenge Mahindra, it is not hard to understand why the company is beefing up its product portfolio. But can the cheaper XUV500, the first in the model onslaught, compete with the lower segment Duster and EcoSport that are compact, easier to drive, more fuel efficient and thereby more suitable for the urban grind?
In the long run, Mahindra is developing a feature rich compact SUV (Codenamed S101) and a replacement to the aging Scorpio. A few SUVs from the partner company Ssangyong (namely Korando C and Rodius) and also being considered for India. Yet another compact SUV (Codenamed X100) is being developed on a new platform in collaboration with Ssangyong. Most of these products will hit the market in a timeframe of 3-4 years.
So that begs another question - Is Mahindra's strategy to fend off the competition by offering an SUV for every need, rather than concentrating on just the affordable segments, the most intelligent way of securing its future?