The Union Budget 2013 was not liked by all, especially UV makers like Mahindra. The excise duty for vehicles measuring over 4 meters in length with an engine capacity of 1,500cc or more and with ground clearance of 170mm or higher, was increased from 27% to 30%. We told you that Mahindra was working to avoid this additional excise duty by modifying their cars (it was even reported that Mahindra would install a 'stone guard' to claim a lowered ground clearance).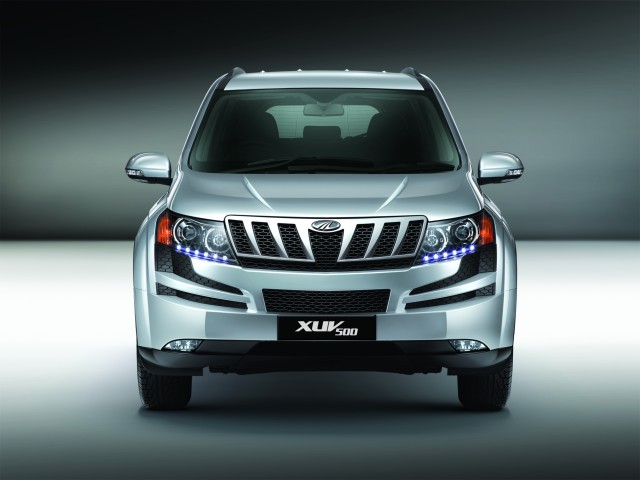 The Mahindra XUV500 has just got its ground clearance lowered and thus gets a price cut as well. The XUV500 which had a 200mm ground clearance, will now have a 160mm ground clearance, Economic Times reports.
That's a whopping 40mm of lost ground clearance, especially for an SUV. As a result, Mahindra has fitted a 'stone guard' which will protect the engine underside in uneven roads.
Mr. Pawan Goenka, president, automotive and farm equipment sector, Mahindra & Mahindra, expressed his unhappiness about this, but said that he had to do it as the higher price due to the increased duty was taking a hit on their potential customers.

As a result, the XUV will no longer attract the additional 3% excise duty. Prices of the lower end W6 model has gone down by INR 27,000 while the top-end W8 sees a price cut of INR 33,000. The XUVs with this lower ground clearance have already been dispatched to dealers and sales are expected to commence by this week. Mahindra expects to see an improvement in XUV sales by 10-15%.
Mr. Pawan Goenka also said -
The reduced ground clearance of the XUV does in no way affect the ride and handling of the vehicle. On the contrary, it has become more robust. We are evaluating whether the changed parameters can be applied to other vehicles. We are looking at the feasibility of a smaller power train for the Bolero, but that would take a minimum of 18 months to develop. The Scorpio is a power and performance-driven vehicle, and there is no way that we will look at a lower power train for it. We may consider a lower ground clearance for the Scorpio as well.
[Source - Economic Times]