Our reader George Davis filmed the Mahindra W201 parked on the ground floor of an apartment complex. Expected in India during end October, production-ready cars have been spotted doing last minute rounds of testing all over India.
Mahindra is preparing to field their Fortuner basher by testing it in Chennai, testing it in the Himalayas, testing it in the hills of Ooty and then testing it everywhere else. The only part of India that Mahindra hasn't dared taking the W201 over the last three years is into the Indian Ocean.
Popularly known as the Mahindra Global SUV, sources have told us to expect something very special with the powertrain. The refinement and performance is leagues ahead of the Scorpio and according to one person who managed to sneak a test drive on a mule recently, the pickup is amazing for an SUV.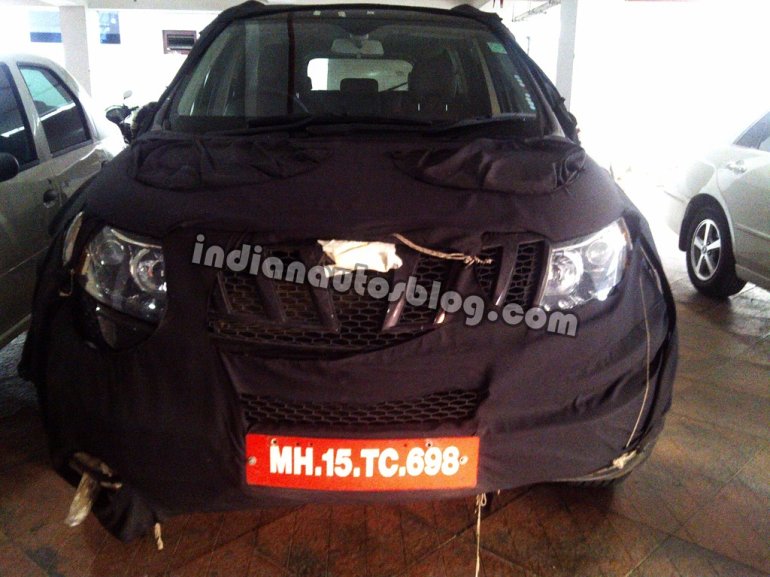 Based on a new platform, the W201 is Mahindra's first vehicle built using the unibody construction technique. We've not heard of their proposal, but the 2.2 mHawk from the Scorpio will make a definite appearance under the hood. The W201 is primarily a FWD vehicle and the option of AWD will be provided on higher-end variants.
Unlike the Aria which today is technologically the most advanced product from an Indian manufacturer, the W201 could provide a shock to many in the industry as a product and with its price tag. The W201 will offer the same features as the Fortuner, for just over the price of a Scorpio. We're expecting it to be in the region of 12-14 lakh rupees, right above the flagship Scorpio.
Will you buy a W201 over a Fortuner this Diwali?