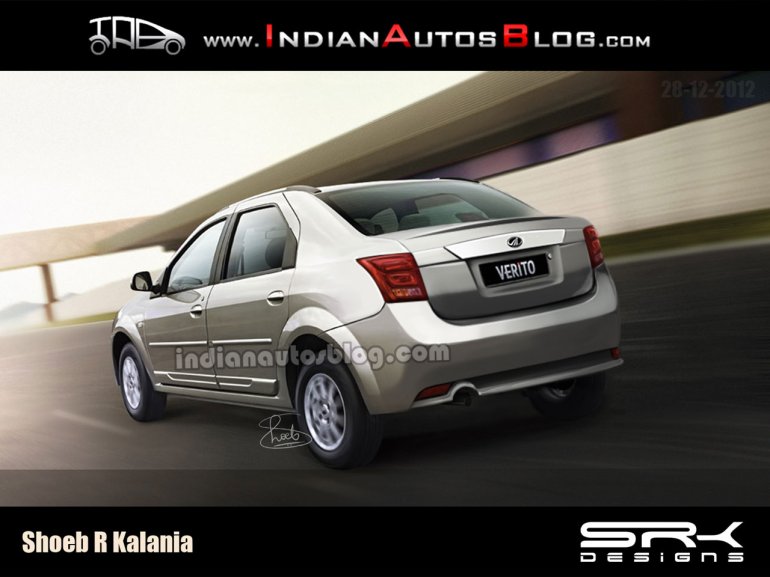 The Mahindra Verito compact sedan is yet another example of what the sub four metre norm can do to a car.
Almost every car maker feels the necessity to tuck their cars under four meters irrespective of the body style so as to enable themselves for the critical 12% cut in the excise duty. The boot chopping exercise was pioneered by Tata with their Indigo CS and was perfected by Maruti with their Swift Dzire.
Now Mahindra wants to follow the line with the compact Verito. The recipe is pretty simple, take the regular Verito and compress the rear. Bingo the sub four meter Verito is ready to be served hot!
Our rendering specialist Shoeb R Kalania imagines the Verito compact sedan very innocently as he's yet to be shown a spyshot of the car. The actual product could emerge as the better looking one of the two versions! We think the shorter rear overhang and a reworked rear fascia could actually work in favor of the otherwise mundane looking car.
In profile, the sub four metre Verito would look like a notchback and the new shape tail lamps that extends to the side as envisioned by Shoeb would make the rear easy to digest. Are Mahindra's designers thinking in similar lines too? Let's hope so!
The car will carry the same 1.5 litre K9K diesel motor as its big brother, however we expect the compact sedan not to offer a petrol engine as Mahindra doesn't have a 1.2 litre unit at its disposal and the market is too small to develop afresh.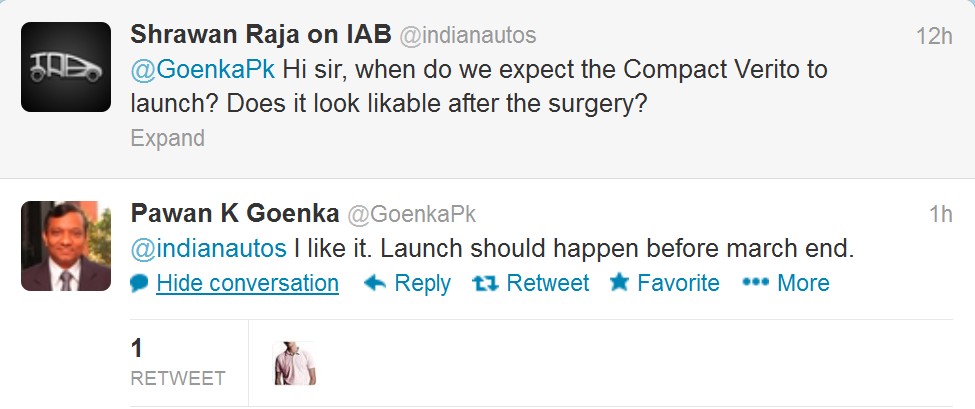 We asked Dr. Pawan Goenka about the car's looks and launch date and we got a prompt reply from Mahindra's president of automotive sector stating that he likes the look of the car and it will be out by end of March 2013.
Is that in close proximity to the launch of the Honda Brio Amaze? Yes, it's game on then!