Update - AutoX has uploaded a new spyshot of the Mahindra TUV300 XL (Mahindra TUV500) on the highway en route to Belgaum, Karnataka. The long wheelbase TUV is expected in the market by April 2018.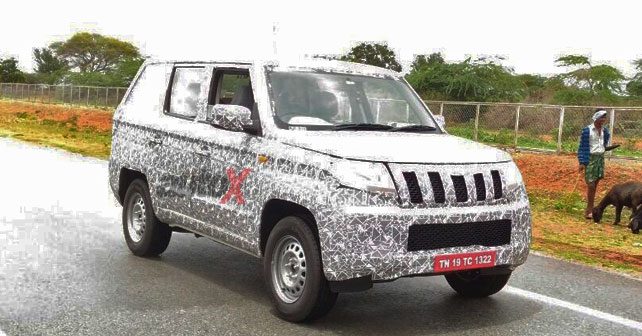 What can only be termed as a fierce product action plan, Mahindra have lined up facelifts for the XUV500, Scorpio and the KUV100, the all-new Mahindra U321 MPV, and is also seen testing the next-gen Mahindra Pik-up (Scorpio Getaway) for a rollout this fiscal year.
7 July 2017 -
A third-row seat and an mHawk four-cylinder engine to the TUV300.
The Mahindra TUV500 (name unconfirmed) test mule has been spied up close in Pondicherry by Motoroids reader Mr.Naveenkumar. The stretched TUV300 could grace dealer showrooms in India this fiscal year, but a specific launch timeframe isn't announced.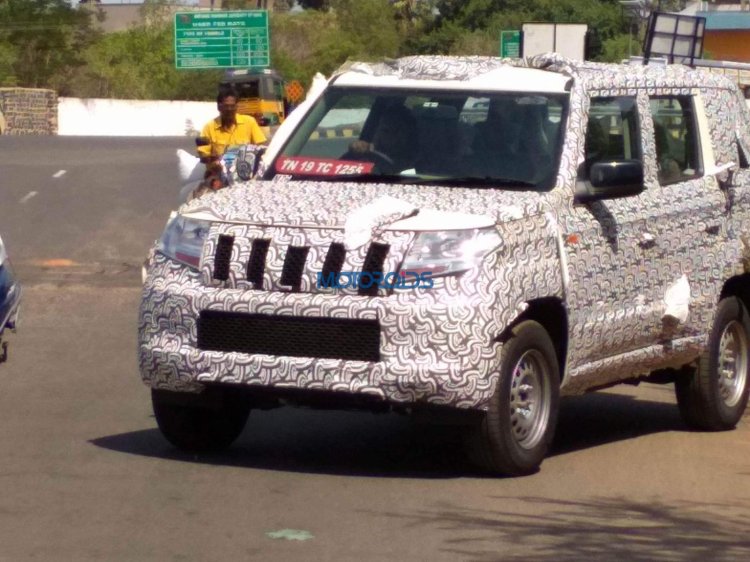 To be positioned below the monocoque U321 7-seat MPV, the Mahindra TUV500 will play the role of a rugged and tough SUV with 7 seats. In place of the jump seats in the third row of the TUV300, the TUV500 will feature regular front-facing seats that can fold down to liberate extra storage volume. Like the Bolero, commercial or fleet owners could find the TUV500 ideal for its space and price.
As per media reports, the TUV500 packs the bigger 2.2-litre mHawk 120 4-cylinder diesel engine from the Mahindra Scorpio paired with a 5-speed manual transmission, instead of the TUV300's 1.5L mHawk100 3-cylinder motor. It's unlikely that the TUV300's 5-speed AMT will be offered in the TUV500, so the variant may remain manual only or use the Aisin-sourced 6-speed automatic gearbox. M&M may also consider the 1.99L mHawk engine for the 7-seat vehicle.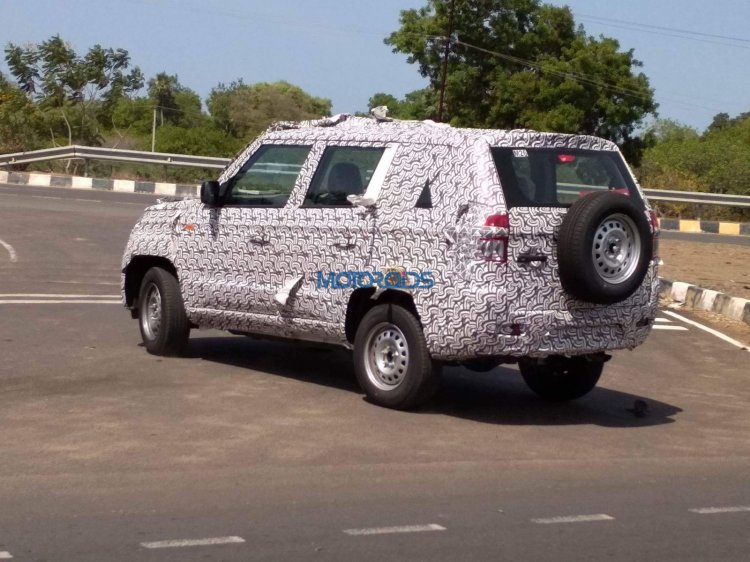 Also Read: Mahindra Scorpio Automatic variants discontinued in India
With sales of the TUV300 averaging just below 2,000 units in the last 6 months, the TUV brand could use some help to invigorate demand. While Mahindra is hurriedly reworking the Mahindra KUV100, a refresh to the TUV300 and the launch of the TUV500 that promises increased practicality and power could aid the turnaround.