Would be pitched as a personal, lifestyle product.
Although Mahindra hasn't divulged anything about expanding the Thar lineup in the future, we couldn't help but wonder what it would look as a double cab pickup.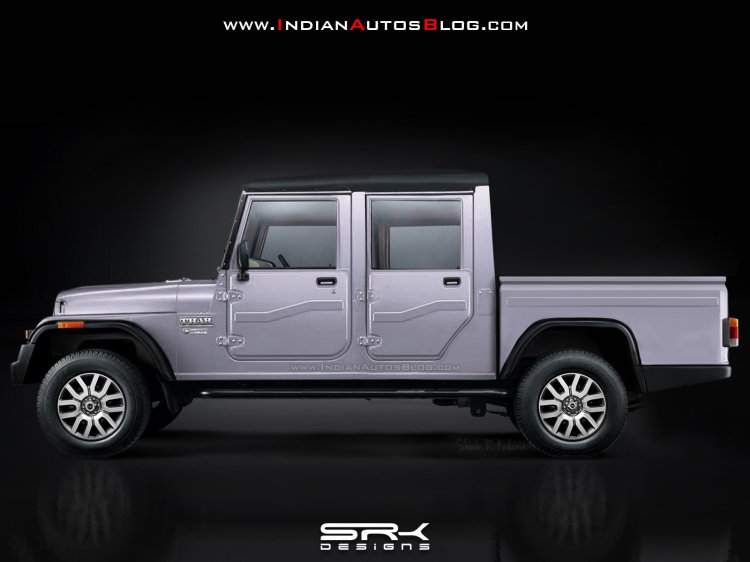 Of course, Mahindra sells the Bolero Pik Up in both single and double cab configurations in India, but it mostly finds buyers from the commercial segment. Like the Mahindra Scorpio Getaway, the Thar pickup, if green lit, is likely to be pitched as a personal lifestyle product. It will be off-road centric and more extreme than the Bolero Pik Up or the Mahindra Imperio. Should Mahindra plan to launch such a variant, expect it to be introduced when the next gen Thar arrives.
IAB also created a rendering of the Mahindra Thar 4-door, which has gauged good amount of interest among readers and Thar fanatics on social media. Seen as a 'budget-friendly Jeep Wrangler Unlimited', the Thar XL (unofficial) offers better practicality and space, whilst maintaining the off-road capabilities of the 2-door Thar.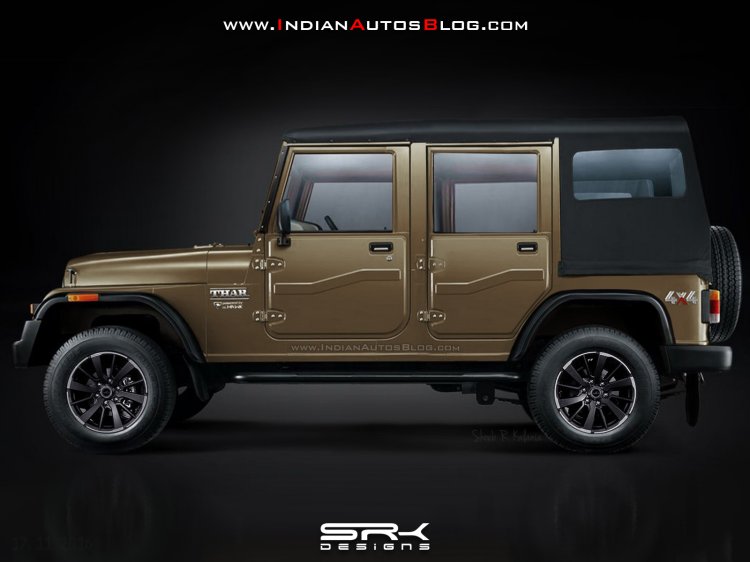 Also Read: Mahindra MPV (Mahindra U321) to launch in India in H2 2017 – Report
The next gen Mahindra Thar is, reportedly, in the early stages of development. Some of the new changes expected include a newly engineered ladder frame construction, refinements to the interior, and a mHawk turbodiesel engine (rumored to be a 1.5L unit).