Regular Indian Autos Blog readers know that Mahindra teased a Special Edition Scorpio a few days ago through its Facebook page.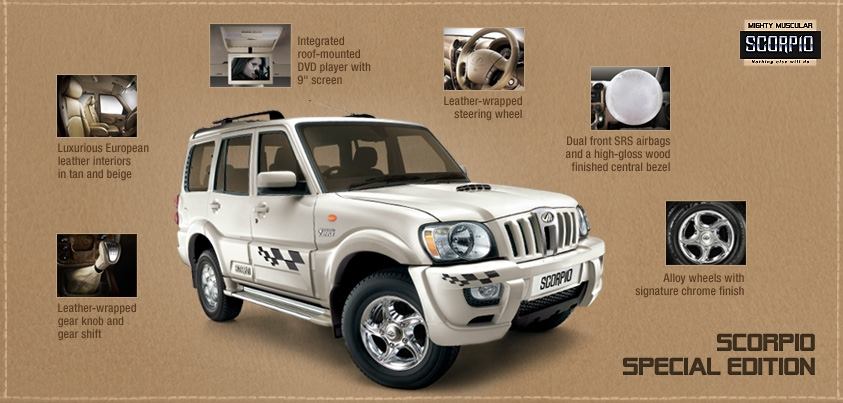 The teaser suggested that the Mahindra Scorpio Special Edition is same as the one that was sold in 2010, and today we receive confirmation. While the 2010 edition was limited to a 1,000 units, only 500 units will be made this time around. The car maker has a microsite asking interested customers to submit their details but isn't revealing the price.
As we reported earlier, the additional features are the same as the previous limited edition. You get leather upholstery in tan and beige, leather wrapped steering wheel and gear knob, glossy wood finished centre console and roof mounted DVD player with a 9" screen.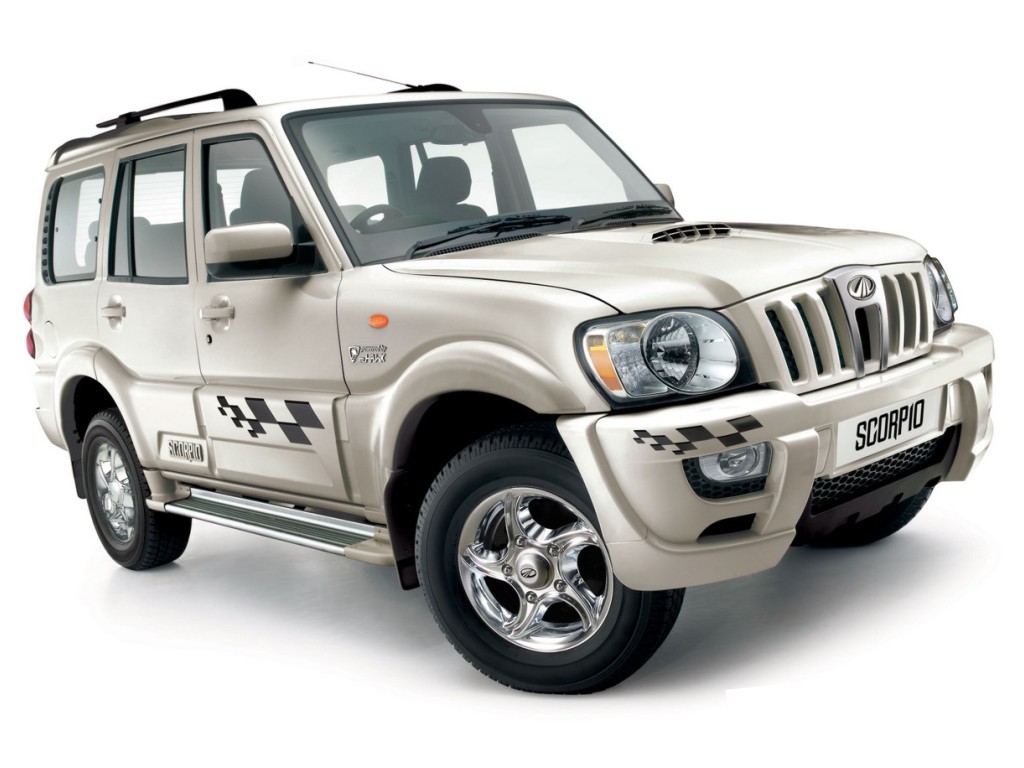 On the outside, the aging SUV hides its wrinkles with chrome finished alloy wheels, chequered flag decals on the doors and on the front bumper. There is a 'Special Edition' sticker on the tailgate.
The 2.2 litre mHawk diesel engine which produces 120bhp and 290 Nm of torque has nothing new. The gearbox that goes with it is a 5-speed manual unit.
It's to be noted that Mahindra has started testing the Scorpio facelift which is expected to be out next year. The advent of compact crossover SUVs like the Renault Duster and the Ford EcoSport, and several more to follow in the coming years can slow sales of the Scorpio if Mahindra doesn't take any action, though there is no evidence of sales cannibalization until now.
The special edition is a good temporary measure to sustain interest, but the best selling SUV needs something more than that to safeguard its market position.