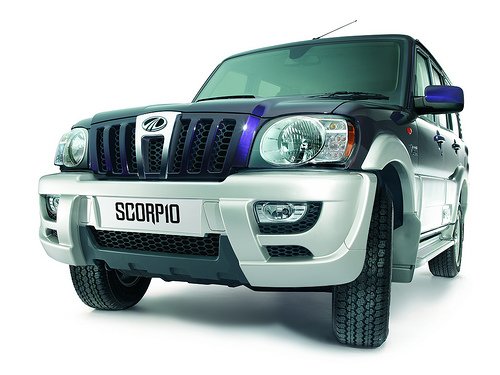 The refreshed Scorpio with an automatic transmission is now in Egypt
Mahindra Scorpio Automatic variant has been launched in Egypt. The Scorpio Automatic utilizes a 6-speed fully automatic gear box and a 2.2 litre mHawk engine.
Mahindra launched Scorpio petrol and diesel versions in Egypt in partnership with the Bavarian Auto Group back in 2008. The Bavarian Auto Group also assembles and distributes other automotive brands in Egypt.
Farid El Tobgui, chairman, Bavarian Auto Group -
With its unique combination of ruggedness, utility and style, the Mahindra Scorpio has acquired a large fan following in Egypt and the Scorpio Automatic will only further enhance the brand equity of this iconic SUV. We are also pleased to extend our association with Mahindra in Egypt where it is a well respected brand name
The Egyptian Mahindra Scorpio will have airbags, ABS, child locks among other safety features. The transmission is permanently sealed and doesn't require oil top-ups or servicing that can put it in a potentially harmful position.
Refreshed Mahindra Scorpio Image Slideshow
Not able to see the slideshow above? Visit the Mahindra Scorpio Image Image Gallery to see the images directly