Mahindra today unveiled the Halo sportscar concept. The Halo is powered and developed by Mahindra Reva. Speaking at the unveil, Chetan Maini, chief of strategy and technology at Mahindra Reva, said that the efficiency of the Halo was a critical issue in terms of its design and aerodynamic properties.
On the other hand, Dr Pawan Goenka, executive director in Mahindra Group said that given the Halo's properties and India's restrictions in terms of infrastructure, the concept might find a better market abroad than in India.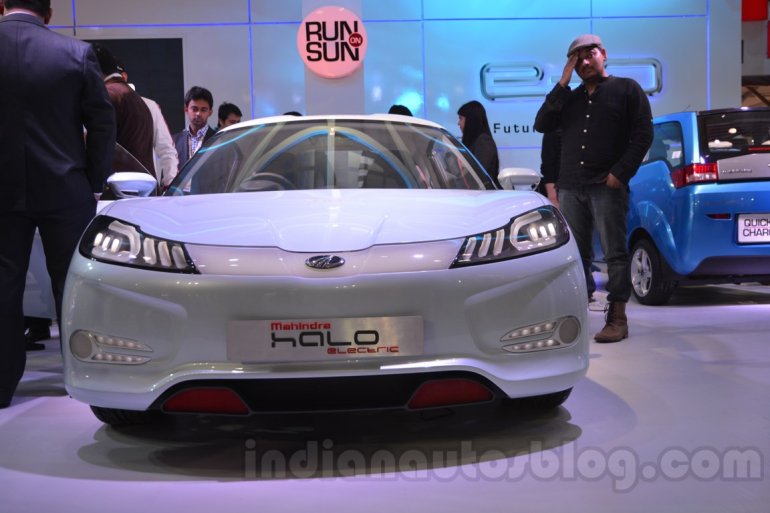 The Halo has a top speed of 160 kph and a 200 km range on the top-end variant. The bottom variant has a range between 100 and 150 km. Both variants have a 0-100 kph figure of 9 seconds. A boost mode promises to reduce the 0-100 kph time by a full second. Inside, the Halo gets multi-touch screen in the cockpit and body hugging contoured seats.
Dr Goenka mentioned that right now, the Halo is just a concept and that the company has started work on improving the powertrain and final design. The Halo has been in the development for four years.
Mahindra Reva Halo Image Gallery
Mahindra Reva 2014 Auto Expo Press Release
[Can't see the press release here? Head to Slideshare]