In a press release, Mahindra said today that it was introducing 'Yoga Seats' in the Quanto, a sub-4m version of the Xylo that's marketed as Mahindra's first compact SUV.
The biggest drawback on the Quanto is its uncomfortable rear bench and an almost unusable third row. To plant two jump seats in the luggage area, Mahindra used a fixed seat back for the second row that was thinner than the Xylo's and the lack of inclination gave it an up-right seating position. Even then, the shorter vehicle length severely compromised either on the comfort or the space in both positions, making them fit only for short journeys.
The 'Yoga seats' are newly designed 60:40 split second row seating, with better cushioning, which offers an armrest and allows the seatback to recline. As the split seat can double-dump and the third row can fold, 36 seat configurations are possible that allow better flexibility in storage.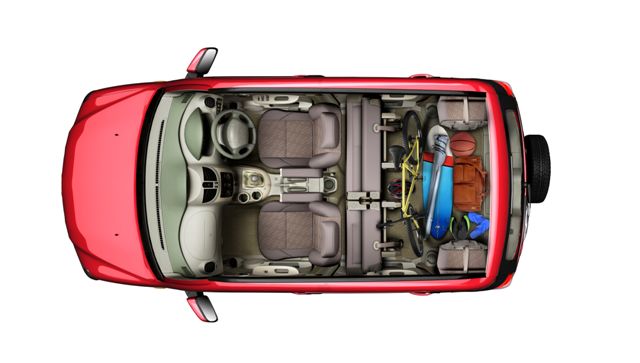 Mahindra have not made structural or powertrain changes to the Quanto. The prices have also not faced revisions.
We certainly hope that Mahindra is working next on the 1.5 L mCR100 diesel engine, which quite easily is the least silent or refined in the compact utility vehicle segment.