Mahindra has registered a growth in sales of 18% during the month of November when compared to the same period last year.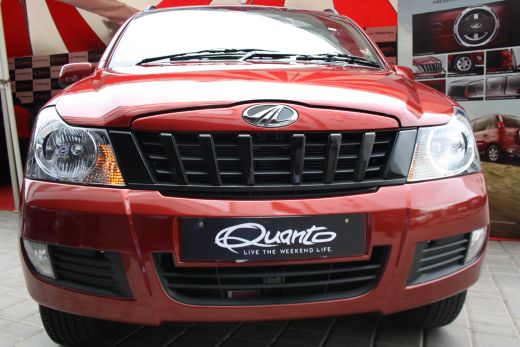 Mahindra has been on the overdrive since the launch of the XUV 5OO, and the Quanto came in as the icing on the cake. Other products in the portfolio such as the Bolero, Scorpio and Xylo are also doing well.
The UV specialist has registered a total sales of 48,143 units during this November which is 7,421 units more than what they have managed during the same period last year. The company's domestic sales witnessed a 23% growth while the passenger vehicles sales registered a growth of 38%, having sold 24,604 units.
Mr. Pravin Shah, Chief Executive, Automotive Division, Mahindra & Mahindra said,"The recently announced GDP numbers are in line with expectations and we do not foresee any immediate impact on the monetary policy. Till there is a decrease in interest rates for corporate or retail credits, financing rates will remain high for auto customers which is a cause of concern. However we expect interest rates to reduce during the last quarter of the current financial year. We are happy to maintain our growth trend on the back of our portfolio of products especially the Quanto which has crossed more than 12,000 bookings in just over two months".