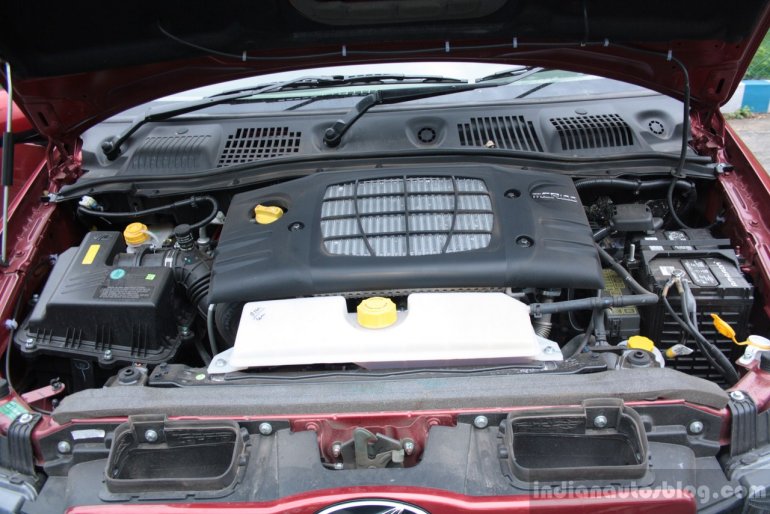 Mahindra's research department received a much needed shot in the arm after the state of the art Mahindra Research Valley (MRV) came in to existence last year.
The sprawling technical facility which is located on the outskirts of Chennai is now in charge of the company's R&D operations. Numerous development and testing projects across all the domains are being carried out at MRV.
Autocarindia.com reports that Mahindra is developing a completely new family of compact petrol and diesel engines which could power the future range of compact SUVs and other passenger cars from both Mahindra and Ssangyong.
It is reported that the investment in the project could be to the tune of around $800 million (Rs. 4,335 crore).
The engines are expected to have capacities ranging from 1.2 litres to 1.6 litres. A cost effective common architecture which could use several common parts is the intended direction. Apart from using common parts, the engines could feature same 'bore center spacing' to achieve reduced production cost.
The 1.2 litre engines (with different power ratings) are expected to be three cylinder units while the bigger 1.5L and 1.6L engines would have four cylinders. The engine project is spearheaded by Mahindra and could have a helping hand from Ssangyong. Autocarindia.com also reports that powertrain experts AVL of Austria could be the consultants.
Apart from the new family of engines, Mahindra is also developing new 5-speed and 6-speed transmissions along with a transaxle for front wheel drive applications.
Mahindra's ambitious project is expected to see the light of day in late 2014 or early 2015. The new family of engines would give the Indian automaker a wide range of choices to cater to markets with varying requirements.
Interestingly Volkswagen India has a similar powertrain range - the three-cylinder 1.2L motor goes into cars like the Polo, while the four-cylinder 1.6L motor powers the Rapid and Vento. C and D segment models use 6-speed manual and automatic transmissions, while the 5-speed unit is used on more common products. VW India is said to be downsizing the 1.6L diesel engine to make a 1.5L engine variant for future variants.
[Source: Autocarindia.com]