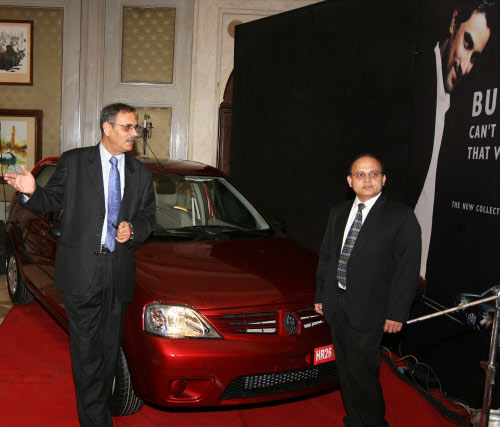 The Renault Logan, with its impressive space, comfort and frugal engine, has been a serious contender to the Indigo, Ikon, Accent and Dzire since its launch earlier last year. To make it better, Mahindra has increased the specs on the current Logan range, which makes it even more desirable.
The top end GLSx and DLSx variants boast of anti-lock braking system (ABS) with electronic brake force distribution (EBD) which are key safety features helping in quickly coming to a halt at panic situations.
Interiors have also received a refreshment. The wooden centre console and end rack apart from the velvet seat covers and side door trims are the major changes. The all beige dashboard, which every other manufacturer opts for when refreshing its models, adds final touches to the new interior.
The mid-level GLX and DLX variants feature silver centre console and air vents - previously only found in top-end variants - perfectly complement the beige and carbon fonce twin colored dashboard. Diamond tweed seat covers and a new carpetare the other changes to these variants.
What noticeably has been incorporated is the Driver Information System (DIS) which tells the driver on the fuel efficiency, average speed and distance. A special 'tripmeter' also provides the driver an idea of the distance he has travelled since the car's last refuelling.
What we think-It's understandable. The car has been in the market for a substantial term, and a refreshment is essential. When IAB was educated about this a few days back, we thought it would be the new Logan which boasts of new grill, mirrors, bumpers and dashboard which is currently on sale in Romania. Moreover, as Logan is being exported to South Africa, our false hypotheses gained strength, but nevertheless, the Logan has always been a VFM car and will remain that way. When the local dealer was contacted, we were informed that the car would be available in showrooms within a week or so. We'll be there to bring you a pictorial review, so stay tuned.
Source- Domain-b