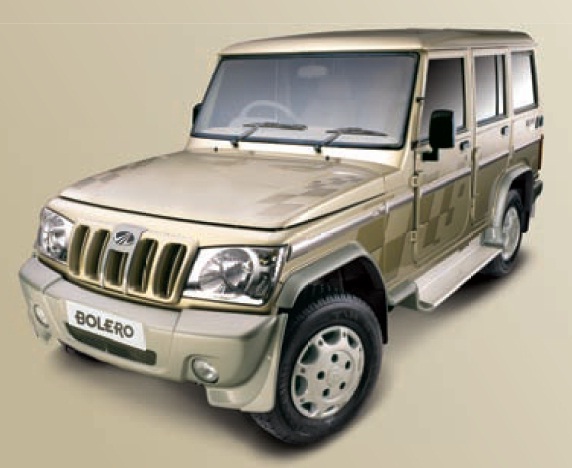 All the manufacturers seem to have been gripped by 'Special Edition' fever. Now Mahindra&Mahindra has launched a Special Edition Bolero with some rather interesting features (and some usual 'special edition' features too).
First let's get done with the usual ones. As expected, this 'Special Edition' Bolero comes with leather seats and body graphics. It also comes with Blue vision headlamps and a distinct wire mesh that sets it apart from a normal Bolero.
Now for the interesting ones:
This particular Bolero will be equipped with Super Intelligent Bolero Tele Alert System (BTAS) that warns the owner of theft attempts on his cell phone. You can also lock or unlock the car using an SMS if you are far away from the car.
Only 1,000 such Boleros will be made. So if you want one, be prepared to shell out Rs. 80,000 more than the normal version. And yes, you also get a 3 year warranty for that money.
It also comes with a CD MP3 player so that you can play your favorite songs all the time.