Is Mahindra's smallest offering in the Indian market.
Mahindra and Mahindra hosted the unveil of the Mahindra KUV100 at their main production facility in Chakan, Pune last week. The KUV100 is a bold step for a manufacturer that is famous for butch, utilitarian products, and opens up the brand to a wider, budget-oriented audience.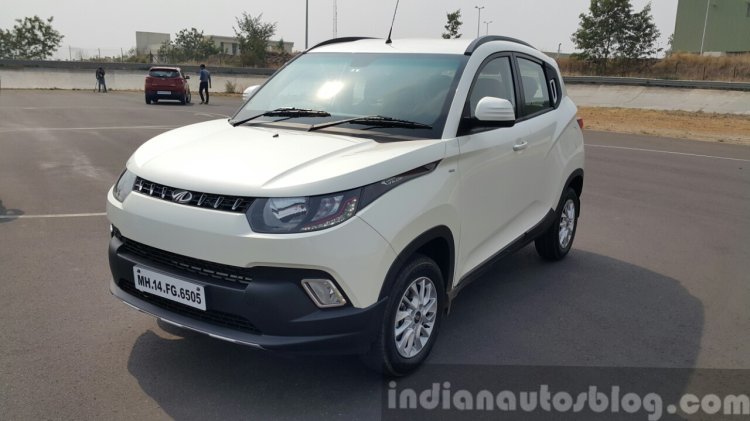 At the venue, Mahindra were kind enough to lend us the petrol variant of the KUV100 for 5 laps around their secret test track as well as a quick whiz around the facility. And here are my initial, brief impressions of Mahindra's smallest offering.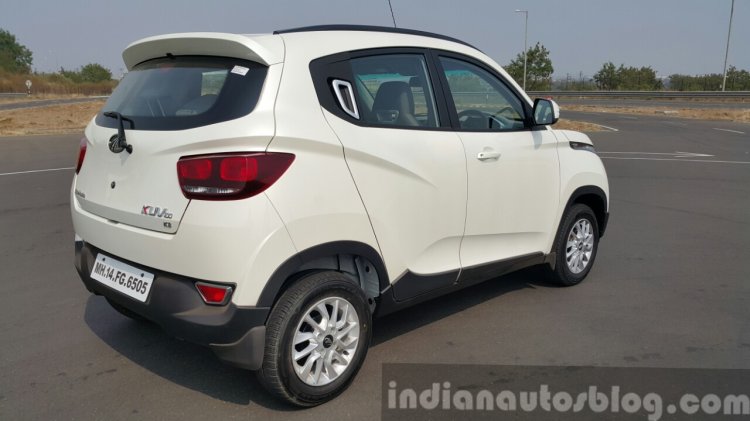 The KUV100 looks unlike anything we have ever seen from Mahindra, and is a step in the right direction for the company's future designs. While the body looks delightfully styled, somebody at Mahindra thought it was a good idea to put small wheels and leave plenty of space in the wheel well, so as to give it a "compact SUV" look. Although it may prove to be favorable on most of India's rough roads and to its fuel efficiency, the small wheels do not complement the overall styling of the car; making it look squat and disproportionate.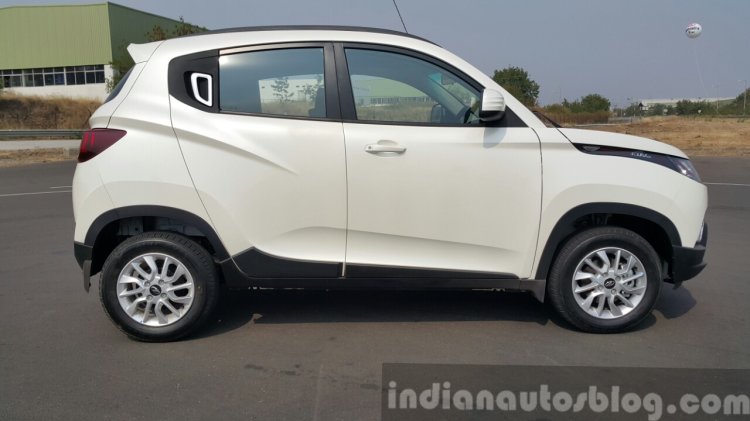 Inside, the KUV100 marks the return of the 5+1 seating arrangement, where the space between the drivers seat and front passenger is fitted with a foldable jump seat that can also double as an armrest with two cupholders. Mahindra themselves acknowledge that the front middle seat is kept as a last resort, should there be a small sixth passenger for the journey.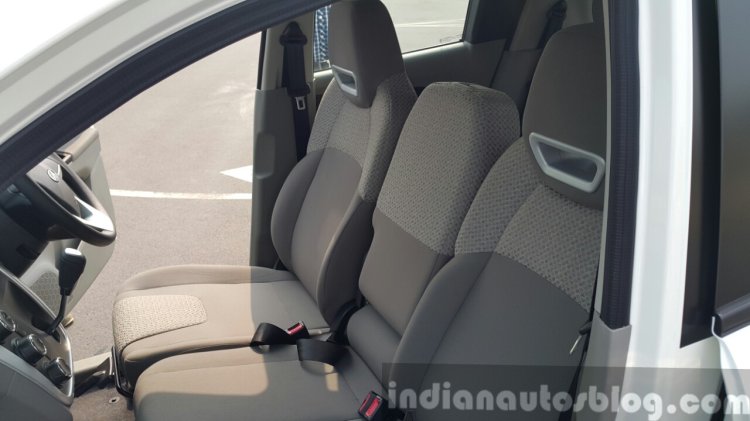 Otherwise, the interior design and build quality is fairly decent for a Mahindra that has "entry-level" written all over. The buttons are chunky, while the plastic trim quality is something you'd expect from an Indian sub-4m budget crossover.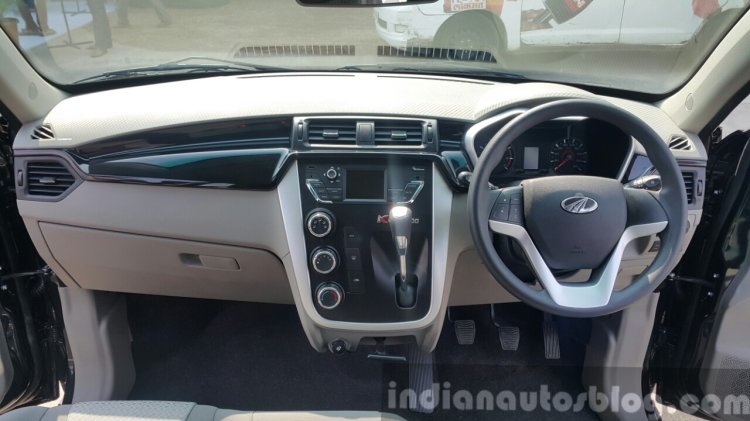 If you're a bulky 6-footer as I am, the space around the driver's seat will be a bit disappointing, as there was little room between the steering column and wide center console for my left leg, while there was generous headroom for my (bulbous) head. Also the seats themselves aren't as comfortable and body hugging as I had desired, which could be a strain over long highway drives.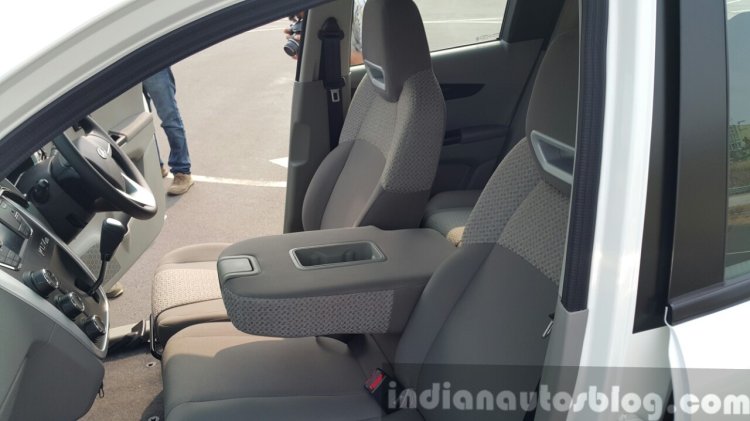 As for the rear seats, there is good amount of leg room, thanks to the cleverly sculpted front seats, although I did find myself coming into contact with the moulding between the roof and windshield.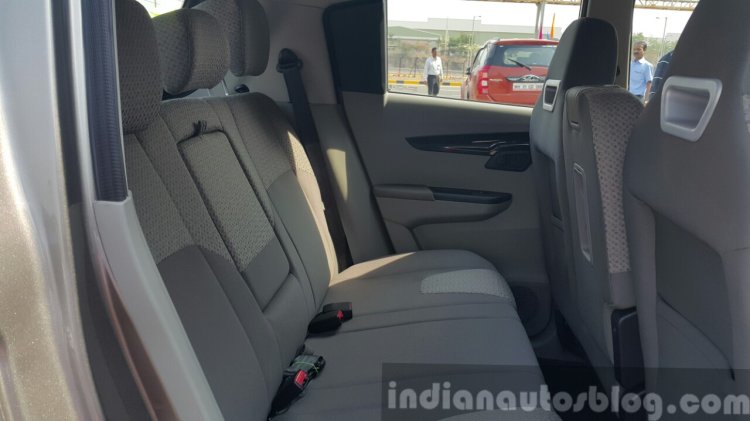 The variant tested was the K8 grade, which comes decently equipped with a Bluetooth-enabled music system, steering mounted audio controls, electrically-adjustable wing mirrors, front and rear armrest, follow-me and lead-me lights and a rear wiper/washer.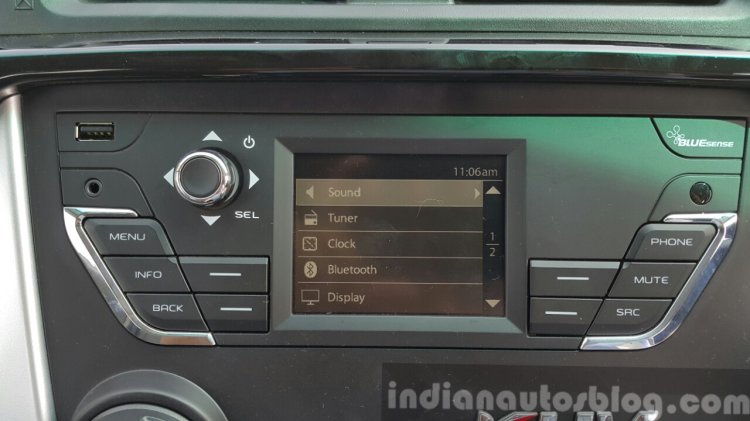 The KUV100 petrol variant is powered by an all new 1.2-liter three cylinder petrol engine from Mahindra's new series of mFalcon engines, which produces 82 bhp at 5,500 rpm and 115 Nm at 3,500-3,600 rpm. On paper, the output levels are on par with most of the compact hatchbacks from established brands in India.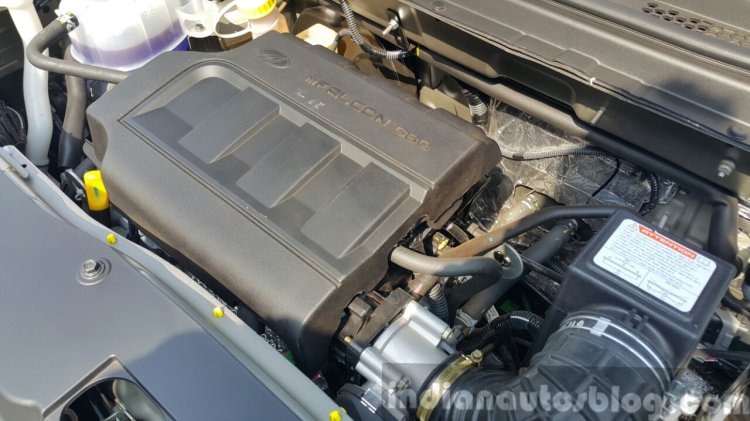 The 1.2-liter mFalcon unit is a rev-happy engine with good throttle response, instilling an initial impression that it likes to play. However, on one of the test track's long straights, the KUV100 did not feel eager to climb past the 100 km/h mark, nor does it have the performance to excite. This could be attributed to the relatively heavy weight of the car, which has bogged down the capable performance of the motor.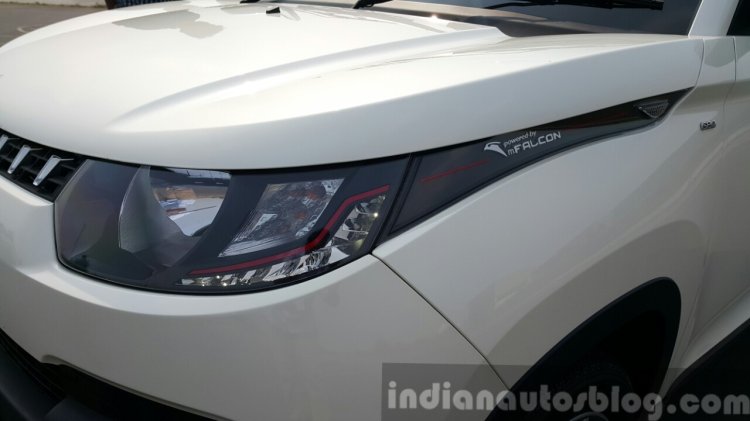 That being said, most of the KUV100's customers wouldn't be driving it as hard as we did around the test track. When being driven at relaxed rpms with a light foot on the pedal, you start to realize what the KUV100 is actually developed for - to bustle around the city with a family of four on board.
You'd think that the positioning of the 5-speed manual gearbox on the center console isn't ideal, but that's not the case. The gear lever is easy to reach, and the 5-speed gearbox slots smoothly into gears without a fuss, which is surprising given Mahindra's track record of notchy gearboxes.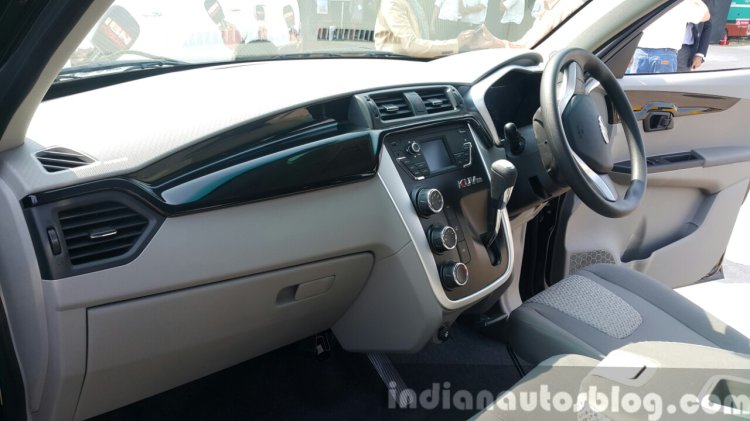 The 1.2-liter three cylinder petrol engine is capable of doing 18.15 km/L (ARAI certified). Given the limited time and constrained location of the test drive, we couldn't do a proper fuel efficiency test. Still, despite having one less cylinder and lower power output than its rivals, the KUV100 petrol variant is comparatively less fuel efficient. Like its performance, this could also be attributed to its relatively heavy gross weight.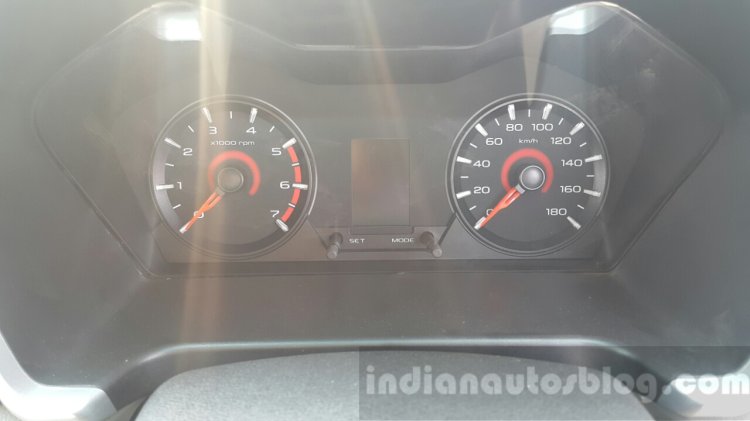 The test track had tight, banked curves, which put its suspension, steering and road holding characteristics to the test. The suspension system comprises of a conventional McPherson setup at the front and a semi-independent twist beam setup at the back. Over the track's low speed bumps, the KUV100 managed to absorb the resulting jerk with relative ease, thanks to the soft suspension setup.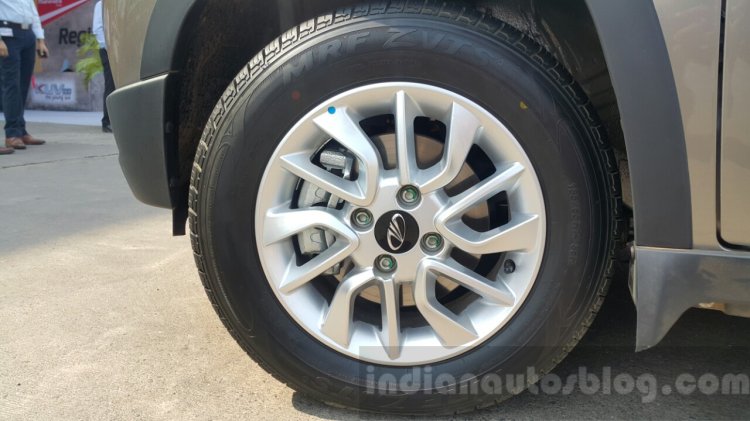 However, that may have affected its handling. While it may not be what the KUV100 was developed for, throwing it around some corners showed that it had quite some body roll and that it suffered from understeer, and its steering wheel passes on very little feedback. That said, the light steering wheel is a boon around cities and overtaking traffic, but is a let down if you're looking to enjoy driving around mountain ranges. So if you're on the lookout for a hatchback to satisfy the petrolhead inside you, strike out the KUV100.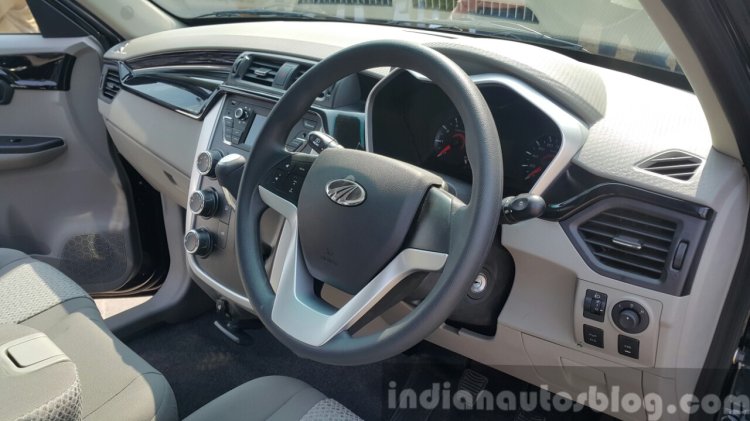 The Mahindra KUV100 is available in two variants with seven grades each.
Mahindra KUV100 Petrol price list (ex-showroom, Pune):
Mahindra KUV100 K2 – INR 4.42 lakhs
Mahindra KUV100 K2+ – INR 4.64 lakhs
Mahindra KUV100 K4 – INR 4.77 lakhs
Mahindra KUV100 K4+ – INR 4.99 lakhs
Mahindra KUV100 K6 – INR 5.36 lakhs
Mahindra KUV100 K6+ – INR 5.58 lakhs
Mahindra KUV100 K8 – INR 5.91 lakhs
Mahindra KUV100 Diesel price list (ex-showroom, Pune):
Mahindra KUV100 K2 – INR 5.22 lakhs
Mahindra KUV100 K2+ – INR 5.44 lakhs
Mahindra KUV100 K4 – INR 5.57 lakhs
Mahindra KUV100 K4+ – INR 5.79 lakhs
Mahindra KUV100 K6 – INR 6.21 lakhs
Mahindra KUV100 K6+ – INR 6.43 lakhs
Mahindra KUV100 K8 – INR 6.76 lakhs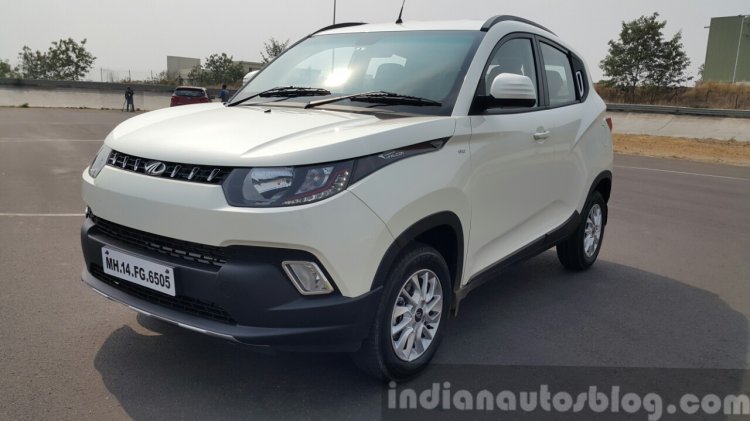 It's quite hard to reach at a definitive verdict on the Mahindra KUV100, given the limited time we had with it as well as the fact that the diesel variant still remains to be driven.
However, first impressions are on the positive side. It's one of the best looking Mahindras, comes standard with ABS (airbags optional) across the range, has an extra seat if you're not a fan of having a child sit on your lap, and a refined petrol engine to move around the city.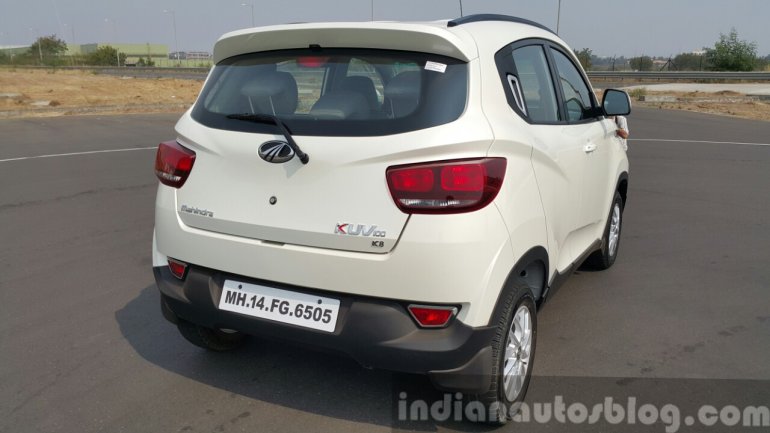 So we shall wait for Mahindra to hand us a tester for a full review to see if it is worth considering over established rivals like the Hyundai Grand i10, Maruti Swift and Maruti Dzire.