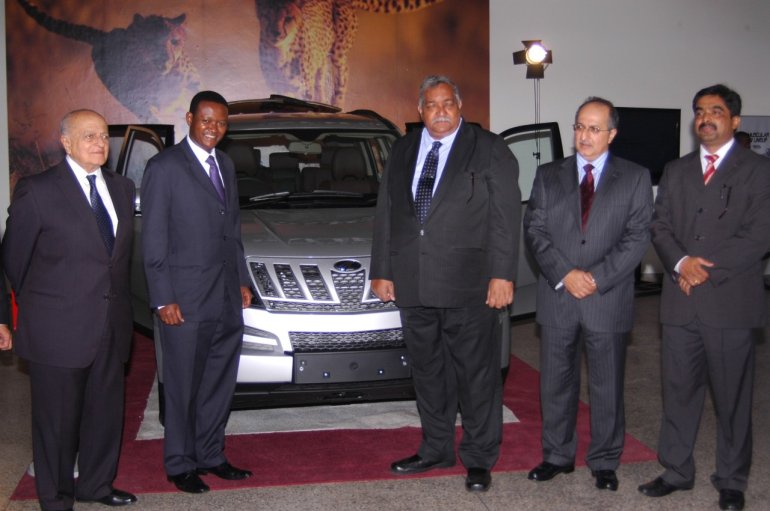 Mahindra can add another feather to its cap. The Indian automaker has entered the Kenyan market with its range of passenger cars.
Earlier, M&M was present in the market selling its tractors and other farmyard equipments. Now, Mahindra has launched the XUV500, Scorpio, Genio (Xylo pickup truck) and Maxximo mini truck.
Mahindra has tied up with Simba corporation to establish Xylon Motors, the sole dealer of Mahindra products in Kenya. Xylon Motors will also provide testing, servicing and after sales facilities for the Kenyan market.
Simba Corp has invested 600 million shillings (around 39 crores INR) in Xylon Motors and will offer warranties on parts, after sales service and additional accessories at a very competitive rate.
Mahindra is a very strong player in Africa with its reach extending to Egypt, Algeria, Morocco, Tunisia, Ghana, Nigeria, Sudan and South Africa. A recent media report claimed that Mahindra was the fastest growing brand in South Africa. It came as no surprise when Mahindra introduced the XUV500 the day after its Indian debut.
[Source: Moneycontrol.com]