Following the Mahindra Quanto, the Mahindra e2o electric city car is getting ready to enter Nepal.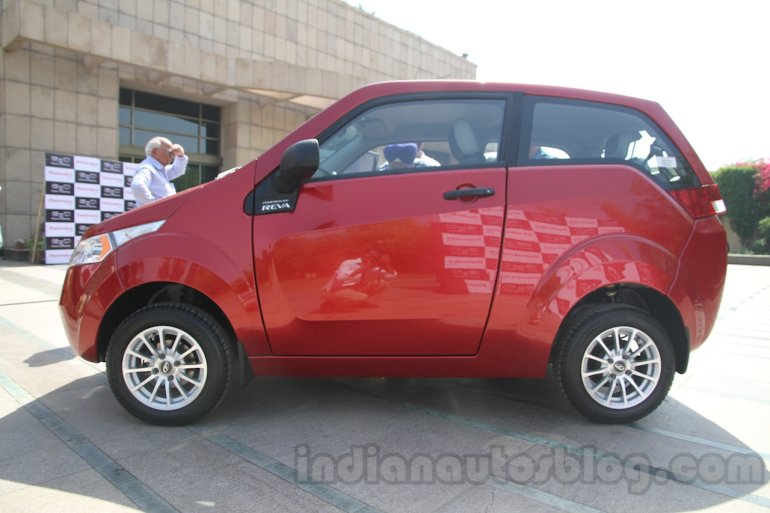 The electric car will be distributed through Agni Energy, the authorized distributor of Mahindra Reva cars in Nepal. Mahindra hopes that the e2o will garner a sizable number of customers in the neighboring country, especially in its cities where the petrol price is increasing steadily.
Mr. Gyan Chamling, head of operations and marketing of Agni Inc., said -
We are excited about the e2o as it boasts more attractive features compared to the current batch of Reva. Apart from technical superiority, the vehicle looks stylish and sporty, and will appeal to electric vehicle lovers. For city rides, it is the perfect vehicle. We are hopeful that this vehicle will take the market of electric vehicles one notch higher in the domestic market.
The Mahindra e2o is built at the company's new EV plant in Bengaluru. The two door electric hatchback can accommodate four passengers.
The car is powered by a three phase induction motor which generates 25.4 bhp and 53 Nm of torque. The motor is paired to a CVT gearbox. The electric motor gets its electricity from a 48V maintained free Li-ion battery. The car has a range of 100km on a full charge.
The Mahindra e2o will be launched in Nepal by mid-October. Mahindra also has plans to export the cars to Europe in future.
[Source: Ekantipur.com]