Mahindra REVA has launched the Mahindra e2o in Nepal on August 14. Agni Energy, the official distributor of Mahindra vehicles in Nepal, will retail the e2o from their showroom in the city of Kathmandu. In Nepal, the e20 has been priced at NPR 2.2 million (INR 13.72 lakhs).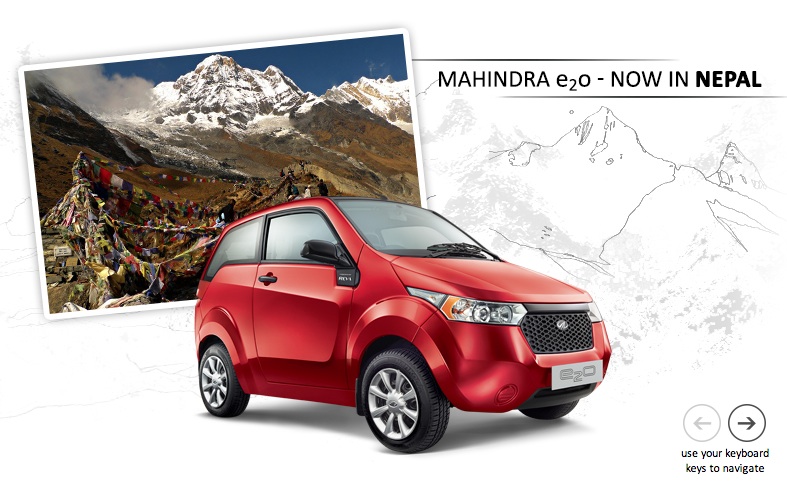 The e2o gets its power from a 25.4bhp 3-phase induction motor which generates 53Nm of torque from 0rpm. Mahindra says that the 48V Li-ion battery is maintenance free. The e2o has a fully automatic transmission, and can achieve a top speed of 81km/h while delivering a range of 100km.
Whilst drawing power from a 220V 15A socket, the e2o will need 5 hours to recharge its battery, with each hour of charge adding 20km of driving range. A regenerative braking system is also featured on the hatchback. Other features include a 6.2-inch touchscreen with GPS navigation, smartphone controlled locking and airconditioning, Hill Hold function and Sun2Car solar energy power.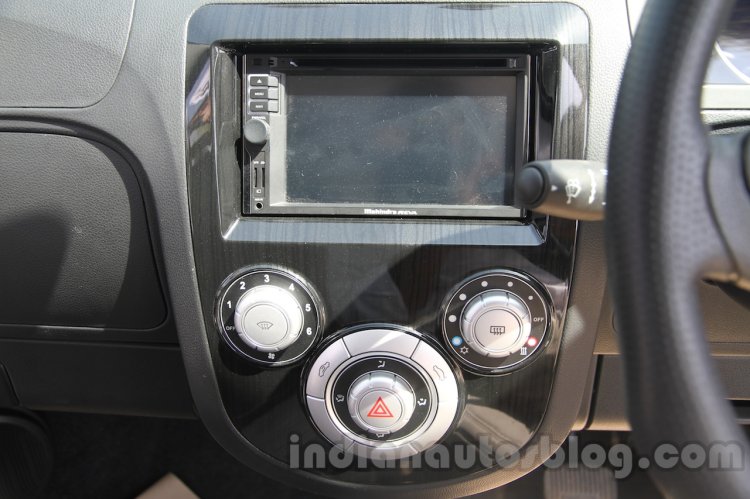 Nepal is the first overseas market for the e2o with company officials hinting that Europe would be next on the agenda, sometime in the beginning of 2014.
Pawan Goenka, Chairman of Mahindra REVA said -
With the Mahindra e2o, we have taken the lead in not only creating a comprehensive ecosystem to nurture sustainable mobility solutions, but have also firmly placed a choice in the hands of our consumers.