The Mahindra E2O electric vehicle's launch is being delayed due to a possible last minute glitch if a Facebook update from the manager of its official fanpage is to be believed.

The E2O which is the first child of the Mahindra-Reva Electric Vehicles was originally scheduled to be launched in November but the launch is expected to be postponed by a month or two. The reason for the delay is still anyone's guess.

Mr. Anand Mahindra had tweeted out earlier this year that the new REVA would launch in 2012
Our regular readers would know well about the numerous test mules of the EV which were spotted across the country. Mahindra appears to be not content with few aspects of the car. The company's official Facebook handle has commented on its own post that "our tentative launch schedule was to be this month so if there is a change it will not fluctuate too much beyond that! Matter of one or two months most."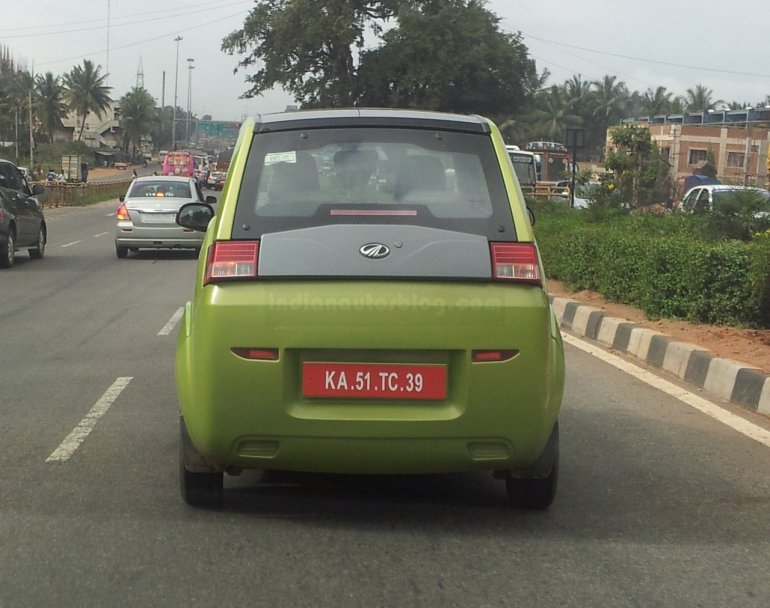 Our good friend Gokulraj spotted Mahindra-REVA testing out prototypes of the new EV extensively near Bengaluru a few weeks ago
The E2O was presented at the 2009 Frankfurt Motor Show. The non-polluting, two door urban runabout can seat two adults at the front and two children at the back.
The car 48V battery pack supplies electricity to a 39.4 bhp motor which could take the EV to a top speed of 105 kmph. The range of the E2O on a full charge is 160 km.
The Mahindra Reva E2O is expected to priced around 5-6 lakh rupees.
[Source: Mahindra Reva's Facebook page via Motorbash.com]
[Image of the E2O test mule - Gokulraj GK of MyCopie]