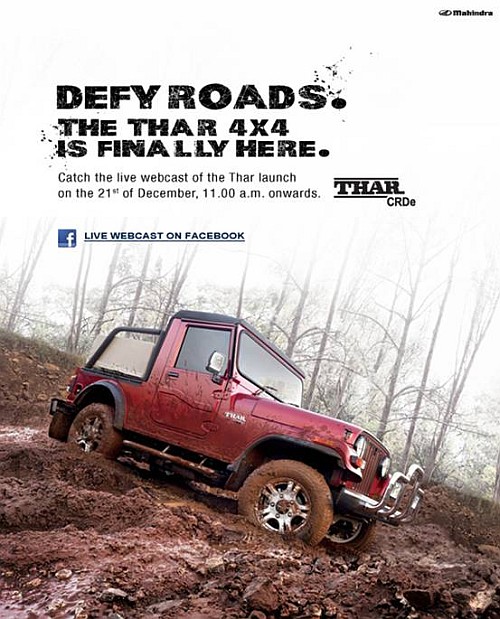 And IAB will be there live to bring you first hand information first!
Mahindra has spent all year busy shipping the Thar jeep to Italy and South Africa. The reception to this niche vehicle has been good and is enough to carry Mahindra away. Someone reminded them of a pending launch for Indian off roading enthusiasts who need a combination of the modern technology and the old school means to conquer the weekend terrain.
The Thar is purely a recreational vehicle. It uses a 2.5-liter CRDI engine and a 5-speed transmission. The launch will take place at Mahindra's Kandivali facility tomorrow where the Thar is being manufactured.
We have already carried a speculative piece on the Thar's prices in Hyderabad.
Will you tune into IAB tomorrow to get the prices and information first?