Mahindra and Mahindra has transferred some of the know-how from its SUVs to its Farm Equipment Sector (FES) which launched the country's first-ever CRDe tractor.
The Arjun 605 MAT (Multi Application Tractor) uses a 3.2-liter 4-cylinder diesel engine for the truck that includes a common rail system. The 3,192 cc engine develops 60 hp for the Arjun 605 MAT, making it one of the most powerful tractors sold in the 50-60 hp category in India. It produces a peak torque of 212 Nm between 1150-1400rpm and has a rated maximum RPM of 2,100.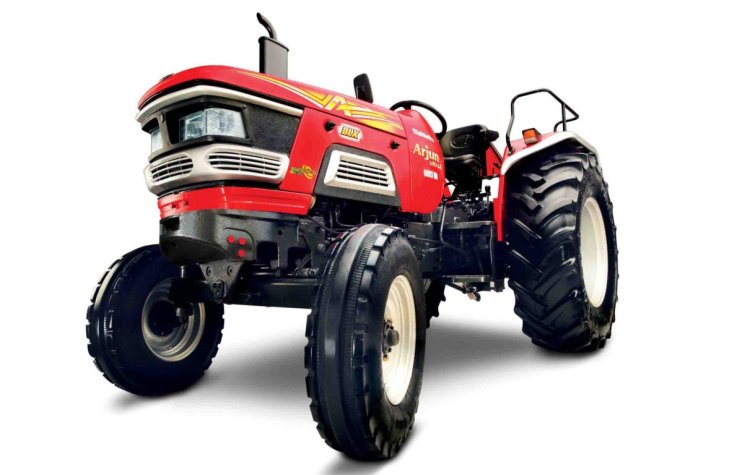 Mahindra claims that the new engine helps in both increasing the power output and the fuel efficiency of the tractor. In comparison, the Arjun 605 DI DLX that gets a regular diesel engine, produces 57 hp.
The 605 MAT also features a synchromesh 8 forward and 8 reverse gearbox that gives the operator the choice to switch between high and low gears via a selector lever in the cockpit. It also gets a foot operated differential lock to get the tractor out of sticky situations. Along with power steering that comes as standard, it also gets a 65 liter fuel tank.
Mahindra also provides an on-board diagnostics system on the tractor, enabling the driver to quickly ascertain faults in the machinery.
Mahindra Arjun 605 MAT - Press Release
[Can't view the document? Head to SlideShare]