Mahindra & Mahindra has recently clubbed the two wheeler wing and Farm Equipment Sector together and designated Mr. Rajesh Jejurikar as the chief executive of the combined entity.
Given that both Mahindra 2 Wheelers and Mahindra Tractors focus primarily on rural markets, a lot of synergies are to be had between the two business verticals in terms of sales and service. Economic Times reports that, Mahindra 2 Wheelers will sell its products through tractor dealerships in the rural markets.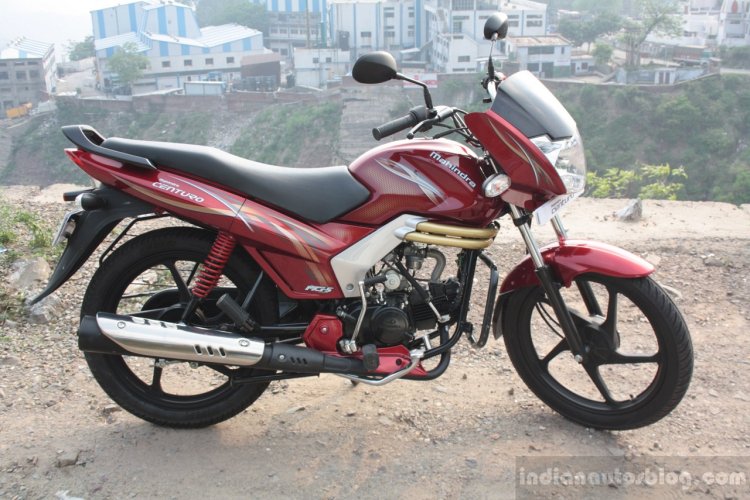 Dr. Pawan Goenka, president and chief executive, Mahindra & Mahindra, Automotive and Farm Equipment Sector, told ET that several tractor dealerships across the country have already expressed interest in selling the brand's two wheelers.
Mahindra Tractors is the largest tractor maker in the world (in terms of sales volume) and has massive presence in rural India with over 2,500 sales and service outlets. The tractor salesmen have built close relationships with the rural customers which is expected to help them in selling the two wheelers as well.
As far as the products are concerned, the Mahindra Centuro 110 cc commuter is selling briskly while the Pantero and the scooter lineup need a push. The company is getting ready to launch a new 110 cc automatic scooter (codenamed G101) and the much awaited Mojo 300 motorcycle to widen its playing field.
In May 2014, Mahindra 2 Wheelers sold 16,824 units. The move to tap the rural markets through the tractor dealerships and the new products are expected to bring in more volume in the coming months, as the company aims reach a million units a year (from 200,000 unit sales last year) within a few years.
[Source: Economic Times]