Spy pictures of the long wheelbase variant of the 2018 Audi Q5 have surfaced online. The images shared by Sina reveal a partially camouflaged test unit showing the increased length evident from the larger rear window.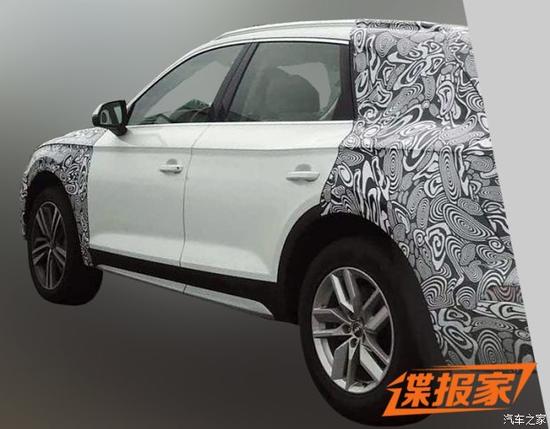 The SUV appears identical in every other respect. The rear seat passengers will reap the benefits of the increased length. Exact dimensions are not known yet, but expect the wheelbase to grow by at least 60 mm. In its standard form, the Q5 measures 4,663 mm long and rides on a wheelbase of 2,819 mm.
According to the report, the Q5L is expected to get the standard 2.0 L TFSI petrol. It has a maximum power output of 252 HP. Peak torque is rated at 370 Nm and the transmission is a 7-speed DSG. In its standard spec, the Q5 with the 1,984 cc engine can hit 100 km/h from a standstill in 6.3 seconds.
Chinese consumers place rear seat comfort high on the priority list as a majority of luxury car buyers prefer being chauffeur driven. Hence, manufacturers create long wheelbase versions of their car specifically for the Chinese market. Other LWB Audi products unique to this market include the A4L and A6L, with the Audi Q2L confirmed to arrive next.

The report claims Audi will launch the 2018 Audi Q5 L in China in the first quarter of 2018.
[source - Sina]