Lexus showcased the sleekly designed 2014 RC Coupe at the ongoing Detroit Auto Show which saw its world debut at the 2013 Tokyo Motor Show last November. The concept-to-reality Coupe is to be launched this year.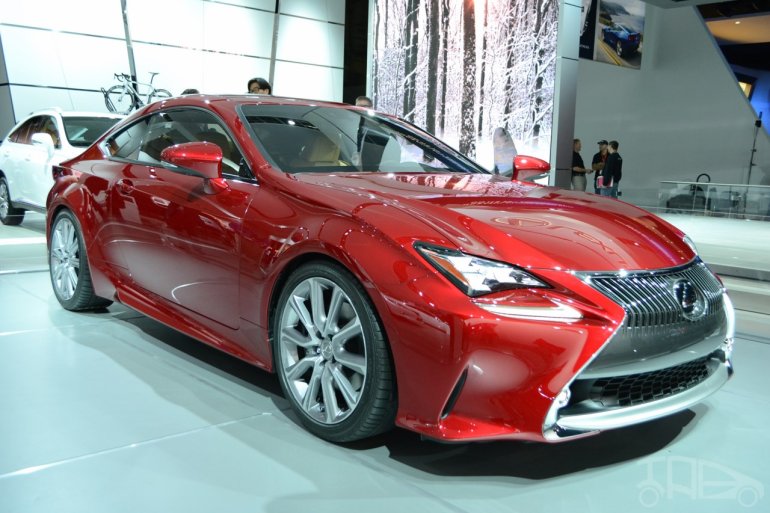 Based on the Lexus GS platform, the RC is a standalone two-door model. The RC gets extra thick underbody rocker panels and use of body adhesives that make the chassis stronger, says Lexus. It uses double wishbone front suspension and multi-link suspension at the rear.
The 2014 RC Coupe will be powered by either a 3.5-liter V6 that produces 314 bhp and a peak torque of 380 Nm teamed up with an eight-speed sequential transmission, or a 2.5-liter Hybrid Drive system that couples a 2.5-liter four-cylinder engine with a 105 kW motor through an electronic continuously variable transmission with six step gears in a sequential shift-matic feature.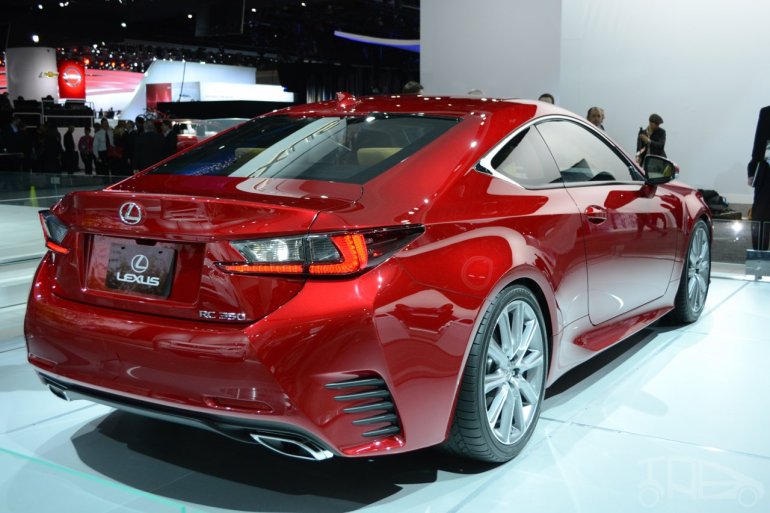 Lexus confirmed that the RC coupe will be offered in both rear-wheel drive and all-wheel drive configurations depending on the market.
Lexus RC Coupe at NAIAS 2014 - Image Gallery
Lexus RC Coupe - Press Release from its Tokyo Motor Show unveiling
[Can't see the press release? Head to SlideShare]