Concept model was unveiled at 2014 Los Angeles Auto Show.
The production version of the Lexus LF-C2 Concept from the 2014 Los Angeles Auto Show is expected to be announced in 2016, according to Motoring Australia.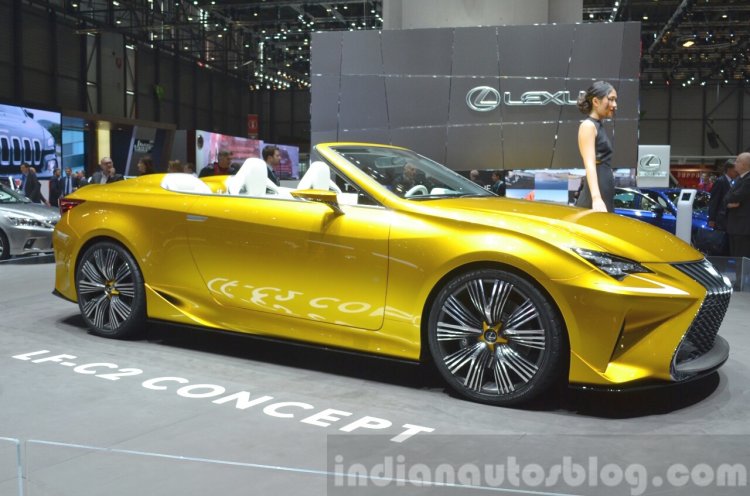 The future Lexus RC Convertible could be dubbed as the Lexus RC-C, and will compete against the likes of the BMW 4-Series convertible and the upcoming Mercedes C Class Cabriolet. A company insider has divulged that it will adopt an aluminum retractable roof for lighter weight, and that a flagship RC F convertible is currently under consideration.
It could borrow the engine lineup from the Lexus RC, which includes the RC350 trim with a 3.5-liter V6 producing 314 bhp and a peak torque of 380 Nm through an eight-speed sequential transmission, or an RC250h Hybrid Drive system that couples a 2.5-liter four-cylinder engine with a 105 kW motor through an electronic CVT with six step gears and a sequential shift-matic feature.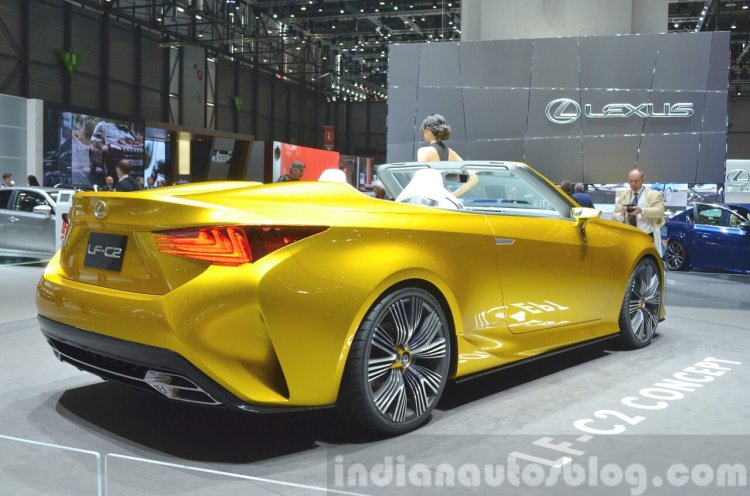 Late last year, reports suggested that Lexus had shelved development plans of the RC Convertible due to feedback from U.S dealers who saw the LF-C2. If the Lexus RC-C does come into fruition, it will replace the 7-year old, long in the tooth Lexus IS C convertible.
[Source: Motoring Australia]