The Lexus LS+ concept makes its debut at the 2017 Tokyo Motor Show. It gives a glimpse of what the future LS model could look like. The LS+ also boasts autonomous driving technology that will make an appearance on Lexus products 2020 onwards.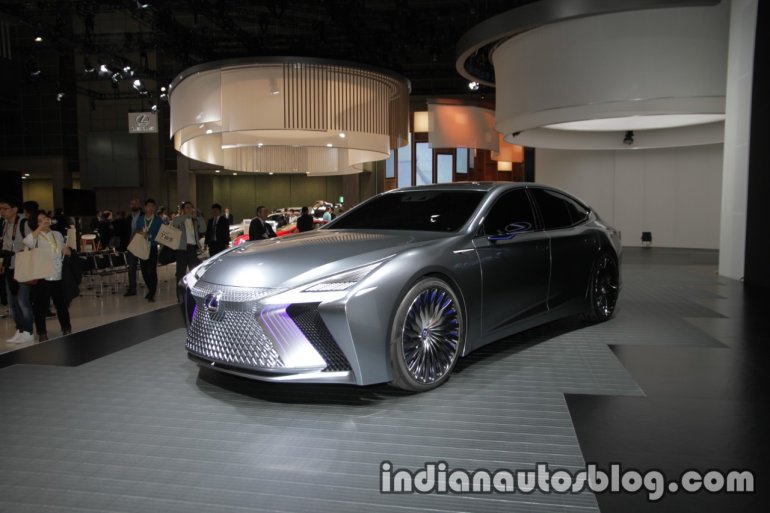 Based on Lexus' L-finesse design philosophy, the LS+ concept serves as an exhibit of the company's future design direction. The signature 'Spindle' grille adorns the fascia of the flanked by partly laser-lit headlamps. The rear gets LED headlamps unified by a single LED bar. Electronic side mirrors make an appearance on the Lexus LS+ concept as well.
The major talking point here is the autonomous driving tech employed by Lexus on the concept. These drivings aids dubbed "Highway Teammate" aim to ensure fully automated driving from the entrance ramp to exit ramp on motor-vehicle-only roadways. The official release from Lexus says - "On motor-vehicle-only roadways, through appropriate recognition, judgment and operation by onboard systems in response to actual traffic conditions, these technologies can already enable automated merging, lane changes and diverging, as well as keep a vehicle in its lane and maintain vehicle-to-vehicle distance."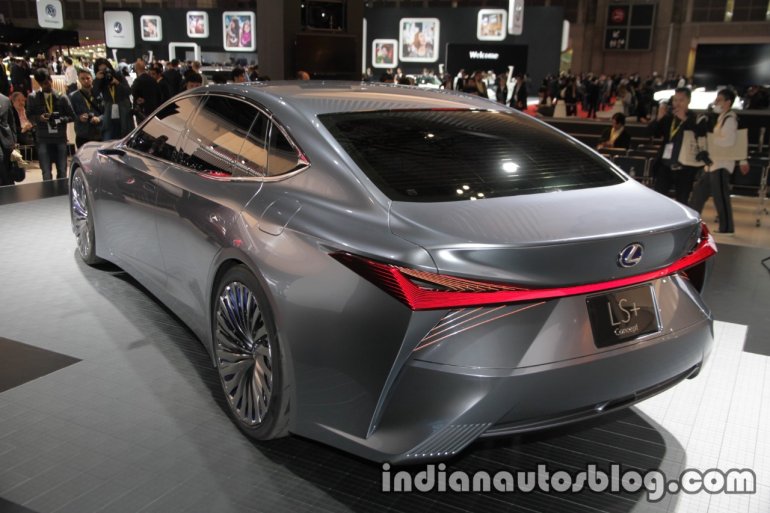 Also See - 2018 Lexus LS at GIIAS 2017
The Lexus LS+ Concept can communicate with a data centre to update its systems' software, allowing new functions to be added. High level of automated driving comes courtesy AI that learns from big data, including information on roads and surrounding areas.