The Lexus LX is also reported to be among the models for the Indian market.
According to a report on Autocar India, Toyota-owned luxury carmaker, Lexus, will start selling its products in India next year. Initially, Lexus will import products as CBUs (Completely Built Units), but Toyota is already working towards assembling Lexus products in India through CKD (Completely Knocked Down) kits.
The Toyota factory in Bidadi, Karnataka, will assemble Lexus products, and based on the report, steps are already being taken for the upmarket brand's arrival. The plant has reportedly shifted to water-based paints, which is used by Lexus products too.
Once local assembly starts, Lexus is reported to first assemble its hybrid offerings, so as to take benefit of the government's FAME policy which provides incentives for hybrid/electric vehicles made/assembled in India. For reference, the Toyota Camry Hybrid which is assembled at the same plant gets an incentive of INR 70,000 from the government.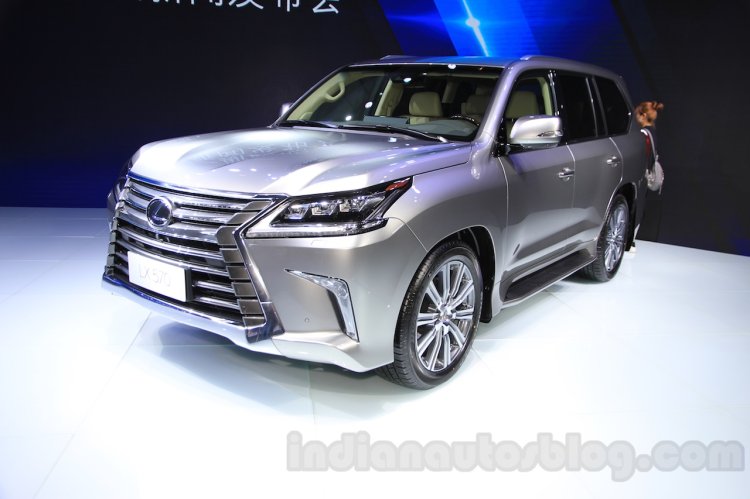 Lexus will also focus more on its after-sales service, offering best-in-class service packs and warranty schemes thus luring buyers who are wary of expensive repairs German luxury cars come with. The Japanese luxury brand will first appoint a handful of dealers in the important metro cities, but will later expand its presence to smaller cities as well.
Also See: Purported 2018 Lexus LS spied – Video
The Lexus ES300h is reported to be among the first products to be locally assembled in India. It packs a 2.5-liter Atkinson cycle engine with two high output electric motors, which produce a combined output of 202 bhp at 5,700 rpm and peak torque of 213 Nm at 4,500 rpm. Fuel consumption and CO2 emission are rated at 18.2 km/L and 130 g/km, respectively.
[Source: AutocarIndia]