Hybrid system likely to produce over 500 hp.
Lexus has announced that it will unveil the Lexus LC 500h at the 2016 Geneva Motor Show on March 1. The 500h will be the second model in the Lexus LC range along with the original 500 model that was unveiled last month in Detroit. Without getting into details, the company simply wraps up the announcement stating that the Lexus LC 500h sports Lexus' next-gen hybrid powertrain, the Lexus Multi Stage Hybrid System.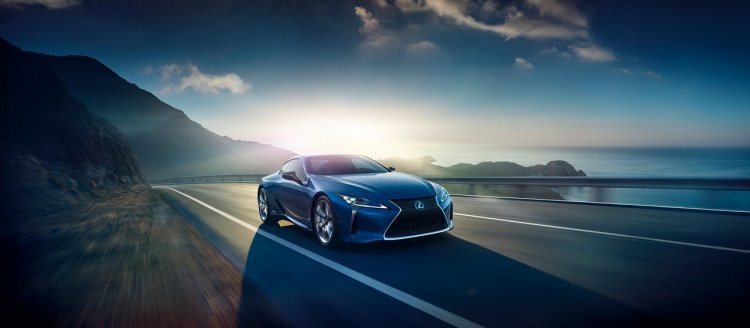 Based on Lexus' all-new, premium rear-wheel drive luxury platform, the LC 500 is the company's new flagship coupe with seats for four. The LC 500 is 4,760 mm long, 1,920 mm wide, 1,345 mm tall and has a wheelbase of 2,870 mm. Optional carbon fibre roof, aluminum door skins mounted to the carbon fibre door inner structure, and a composite floor are among a few other weight saving features.
The Lexus LC 500 sports the Lexus RC F and Lexus GS F's 5.0-litre naturally aspirated V8 engine that puts out 467 hp and 389 lb.-ft. (527 Nm) of torque. Power is sent to the rear wheels via a 10-speed automatic transmission. With this configuration, the LC 500 can sprint from 0-60 mph (0-97 km/h) in less than 4.5 seconds.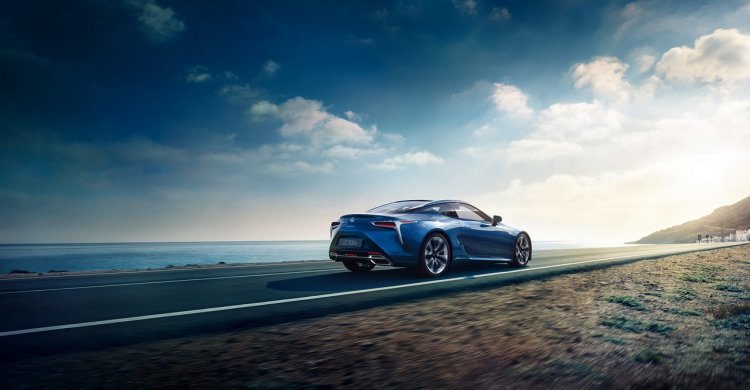 Also Read: 2018 Lexus LS to get "some cool interior stuff"
The Lexus LC 500h will be more powerful and capable than the Lexus LC 500. Supporting this speculation, the Lexus LF-LC Blue concept that was introduced at the 2012 Australian International Motor Show, months after the orignal Lexus LF-LC concept's debut at the 2012 North American International Auto Show. The LF-LC Blue concept packed 372 kW (500 hp) Lexus Hybrid Drive petrol/electric hybrid powertrain. The LC 500h's Lexus Multi Stage Hybrid System should produce over 500 hp and provide quicker acceleration and higher top speed than the LC 500's V8 engine.