Jaguar Land Rover has planned a massive product program covering new nameplates, new generation models, mid-life refreshes and alternative powertrain rollouts. In all, there are 99 launches planned.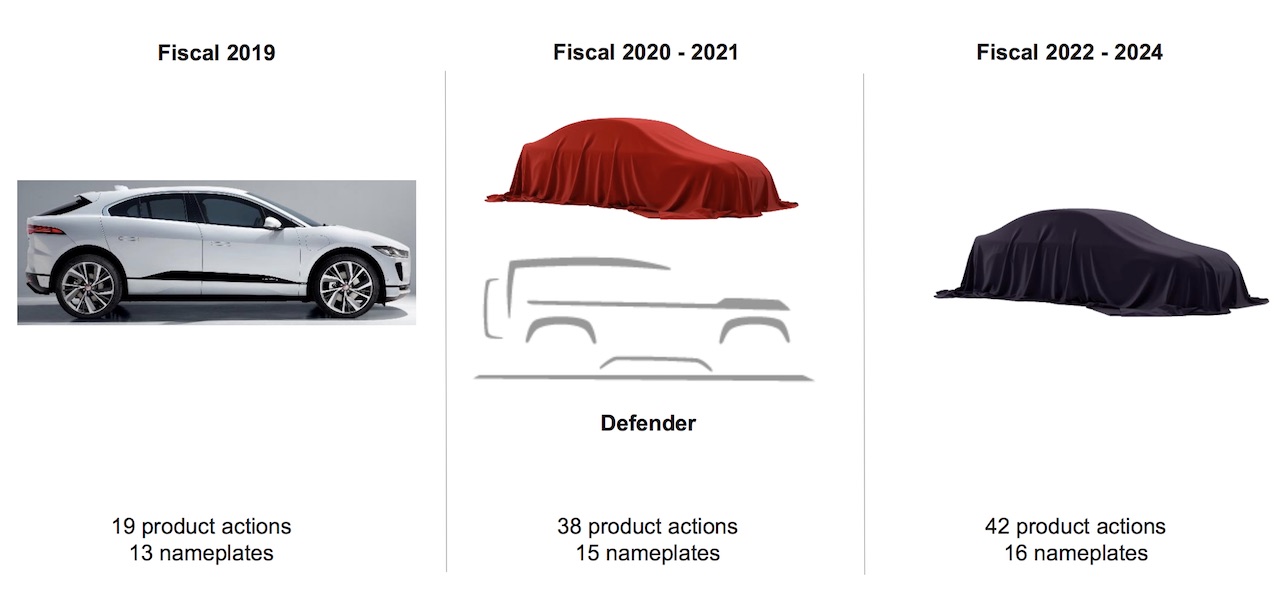 In FY2019, there will be 19 product launches or "product actions" as JLR calls it. Between FY2020 and FY2021, there will be 38 product actions, including the launch of the next-gen Land Rover Defender. Between FY2022 and FY2024, there will be 42 product actions. The 99 product actions will include the debut of 4 new nameplates from FY2018 to FY2023, including the Jaguar I-Pace and the next-gen Land Rover Defender. By FY2024, JLR plans to have 16 nameplates in its portfolio.
Currently, JLR products are based on the D8, D7a, D7u, D2a, D6a and D7e platforms. The D8 platform, to be shared with Tata Motors for the Tata H5X and Tata H7X, underlies the Range Rover Evoque, Land Rover Discovery Sport, and Jaguar E-Pace. The D7a platform is the basis for Jaguar's XE, XF, and F-Pace as well as the Range Rover Velar. The Land Rover Discovery and Range Rover Rover Sport mid-size SUVs and the Range Rover full-size SUV are based on the D7u platform.
The Jaguar F-Type sports car utilises a dedicated D6a platform, while the flagship saloon Jaguar XJ is the only model that rides on the D2a platform. The D7e is a brand-new platform developed for the Jaguar I-Pace, the first-ever Jaguar BEV.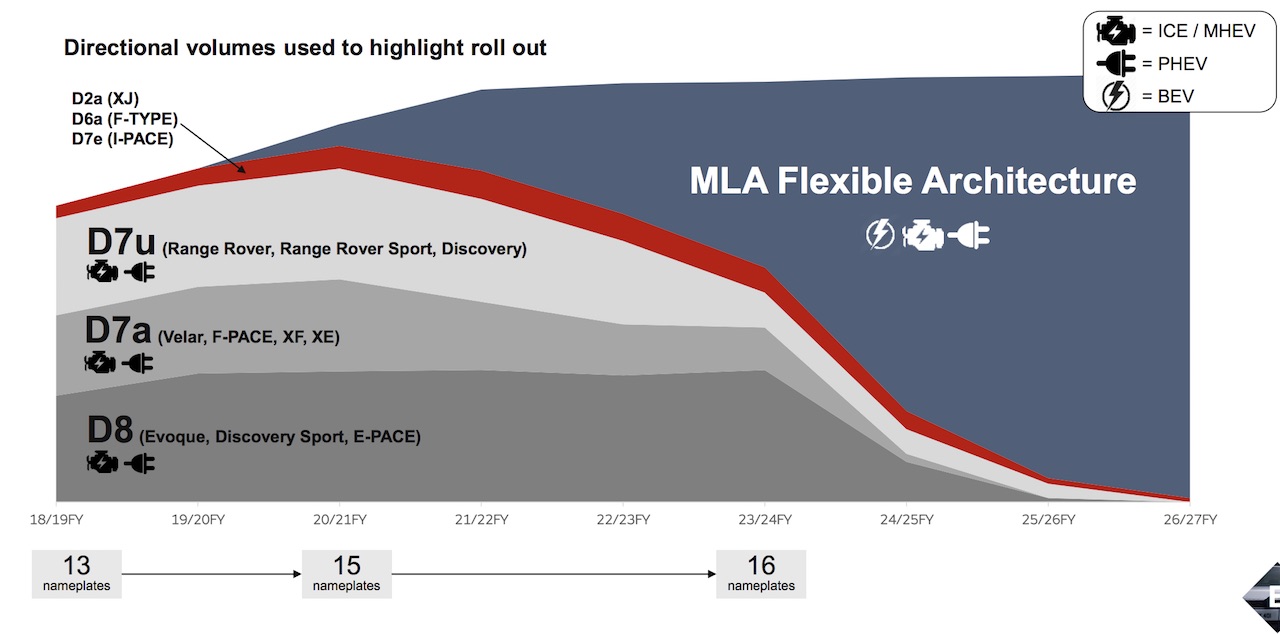 Also See: 2019 Range Rover Evoque spied testing on British Roads
Jaguar Land Rover is working on a new MLA (Modular Longitudinal Architecture) platform. By 2025, it plans to migrate most vehicles to this new platform that will give it the flexibility of offering them with an internal combustion engine along with a mild-hybrid system, a plug-in hybrid powertrain or an all-electric powertrain.