Land Rover showed us the Land Rover Defender Electric Vehicle at the 2013 Geneva Motor Show. This wasn't a concept as LR engineers said that the vehicle was a test prototype and actually worked in the real world.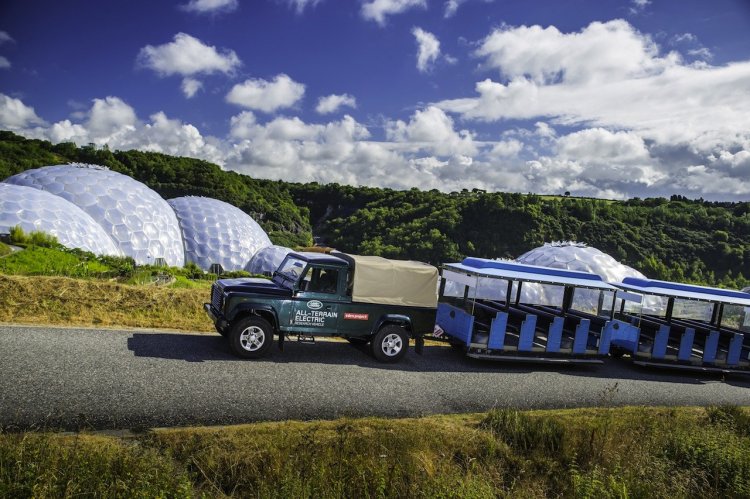 In an attempt to test the vehicle further, the Electric Defender is being used to transport visitors to the Eden Project in Cornwall, UK.
No, when we say transport, its not like the visitors sit inside the car and are driven away. The Electric Defender is being used to pull a 12-tonne road train up a 6% incline! LR inform us that the electric vehicle is used to lug 60 passengers seated in four carriages.
The electric SUV works during the day and is charged over the night. The approximate running cost has been estimated at 2 pounds/day (about INR 180).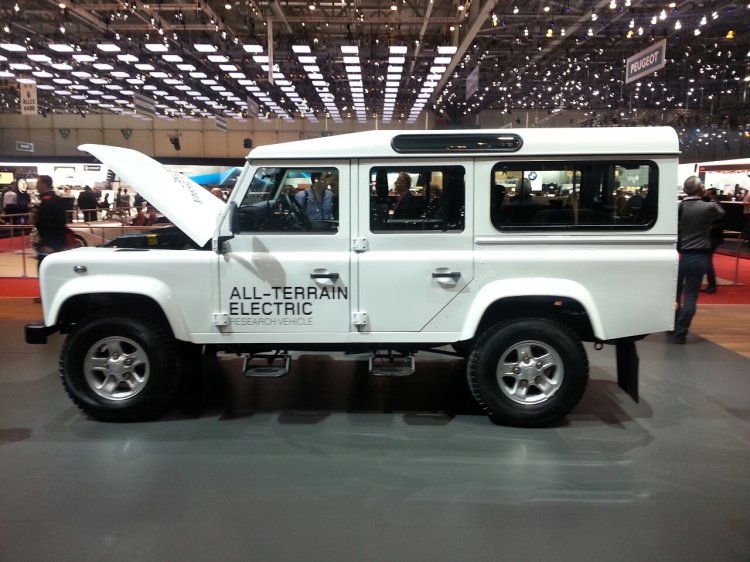 When unhooked from the trailer and shown a flat surface, the electric Defender will hit a top speed of 70mph (112km/h). It has a range of 62.5 miles (100km) or 8 hours of low-speed off-road use. The lithium-ion batteries take 10 hours to charge fully while fast charge technology can reduce that to 4 hours.
Jeremy Greenwood, Principal Engineer on the Electric Defender project, said -
The car has been modified so it now includes a second battery. That will allow it to work a full day at the Eden Project, but also improves weight distribution and stability. In addition, we've linked the land-train's air brakes to the foot pedal of the Land Rover, enhancing safety.
Press release on Page 2.

Land Rover Electric Defender Real World Tests Press Release
[Head to Scribd if you're unable to view the document above.]