A carbon fiber shark is the first impression you get after looking at this audacious Lamborghini Veneno LP 750-4!
The Veneno is the fastest raging bull till date and is commissioned to commemorate Lamborghini's 50 years of making supercars. The stunner is extremely exclusive with only 3 cars to be made. And all the three are already sold to customers at a staggering price of 3 million Euros (plus tax)!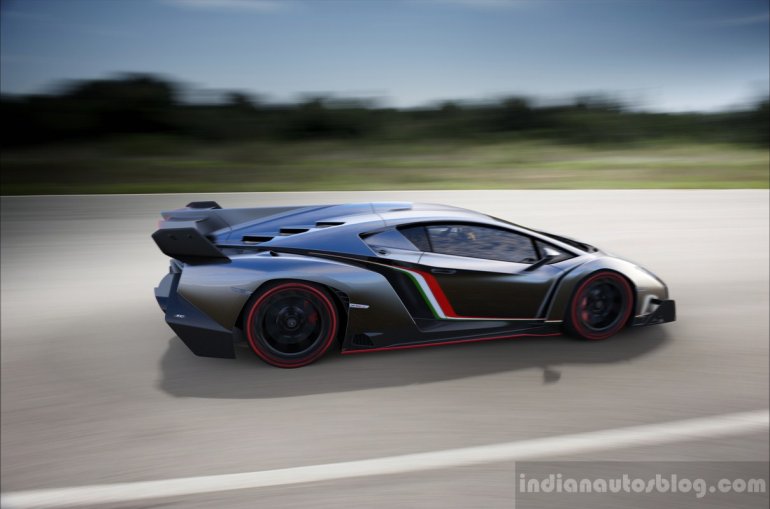 Named after one of the fastest and the most aggressive fighting bulls from the early 20th century, the Veneno is based on the Lamborghini Aventador. The chassis and the body are made of Carbon Fiber Reinforced Plastics (CFRP). The interior uses Lamborghini-patented materials like the ForgedComposite and CarbonSkin.
[Can't watch the video? Head to Youtube]
The Veneno is arguably the most radical looking road legal supercar. The nose is razor sharp with number of air splitters aiding aerodynamic efficiency and downforce. The headlamps, the air intakes ahead of the rear wheel arches, the rear spoiler and diffuser make the car look like a racing prototype.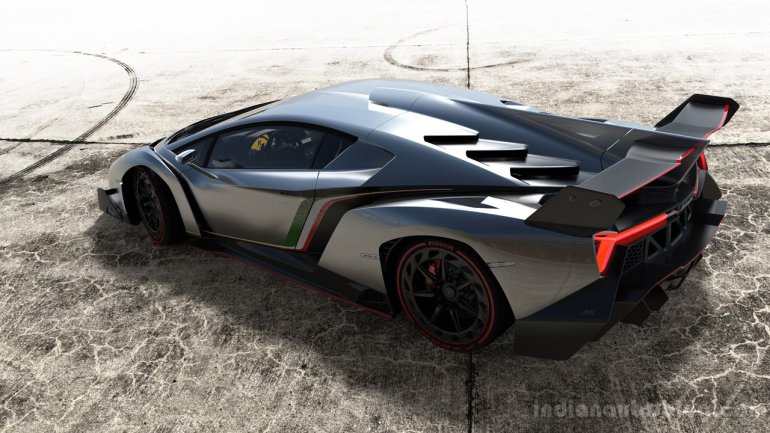 There is a central fin which starts from the middle of the roof and terminates at the adjustable rear spoiler. The engine bay has openings for engine cooling and air intake. Overall, the Veneno justifies its name with innumerable sharp edges and precise surfaces.
Powering the super Lambo would be the 6.5 litre V12 engine from the Aventador. The engine produces 750PS of power (50PS more than the Aventador) and transfers it to all the four wheels through a 7-speed robotized manual gearbox.
The Lamborghini Veneno LP 750-4 will grace the stage tomorrow at the Geneva Motor Show and the three units will be built and delivered to their owners during the course of the year.