Now on sale on globally.
Along with the Lamborghini Huracan LP 610-4 Avio special edition, Lamborghini showcased the Lamborghini Huracan Spyder at the Auto China 2016 (2016 Beijing Motor Show). The open-top version of the Lamborghini Huracan originally premiered at the 2015 Frankfurt Motor Show and is now on sale in global markets.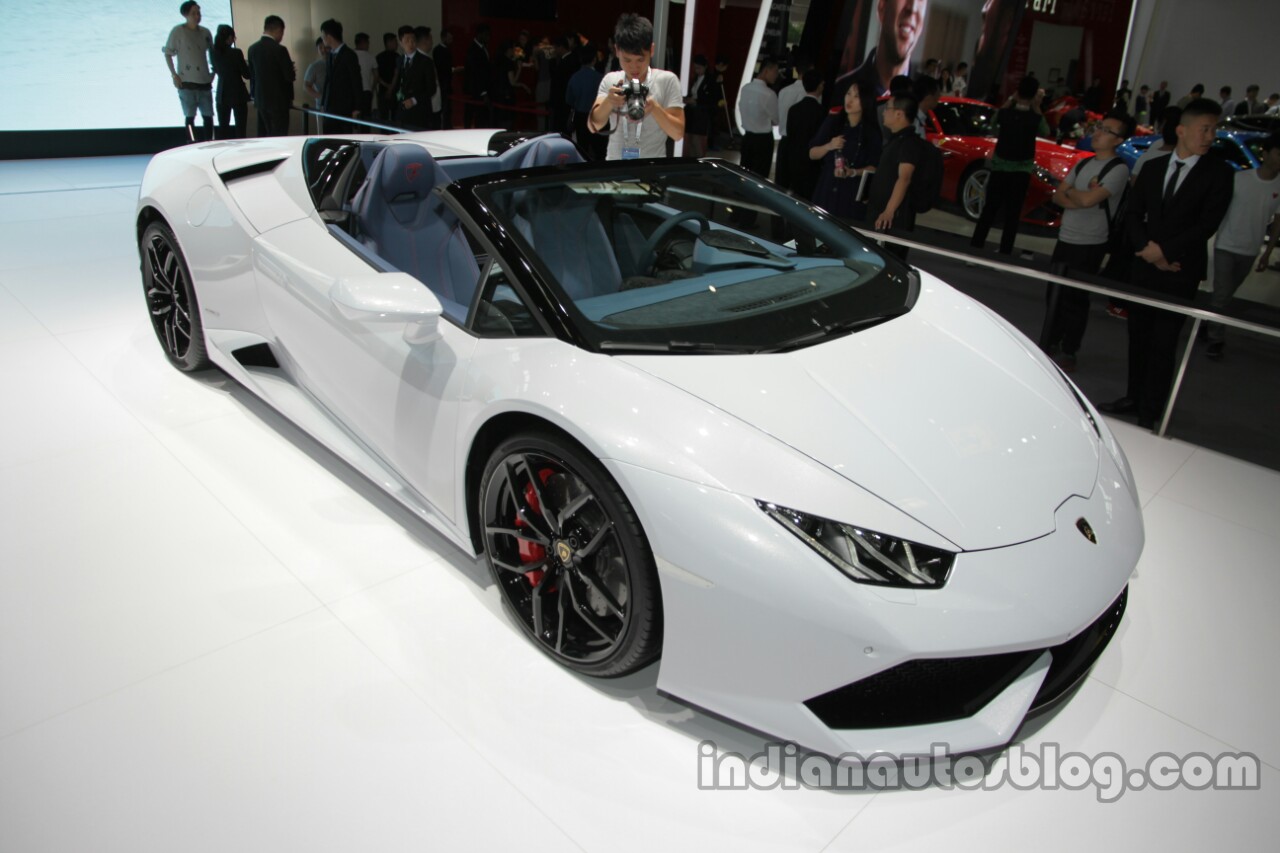 The Lamborghini Huracan Spyder LP 610-4 features a newly developed lightweight Electrohydraulic soft top which can be operated using a button on the centre tunnel. Weighing at 1,542 kg, the Huracan Spyder LP 610-4 is 120 kg heavier than the Huracan LP 610-4 coupe.
The Lamborghini Huracan Spyder LP 610-4 is powered by the same 5.2-litre naturally aspirated V10 engine as the coupe. The maximum power and maximum torque figures of 449 kW ( hp) and 560 Nm respectively remain unchanged, but the 0-100 acceleration time increases by 0.2 seconds to 3.4 seconds in the Huracan Spyder. The convertible version maxes out at 324 km/h, while the coupe version can go beyond 325 km/h.
Power is sent to the wheels via a 7-speed LDF dual-clutch transmission and distributed between them through an all-wheel drive system. Thanks to engine start-stop and cylinder deactivation technology, the Huracan Spyder delivers an impressive fuel economy 19.1 mpg (8.12 km/l), something a Lamborghini buyer may never ask about, but worth noting given that the vehicle is a convertible sports car with a V10 engine.
The Huracan Spyder is priced at €1,86,450 in Europe and at INR 3.89 crore (ex-showroom Delhi) in India.