Completes the Lamborghini Huracan range in India.
The Lamborghini Huracan LP580-2 (RWD) Spyder is now on sale in India, priced at INR 3.45 crore (ex-showroom). With the new variant's launch, the entire Lamborghini Huracan range is now available for sale in India.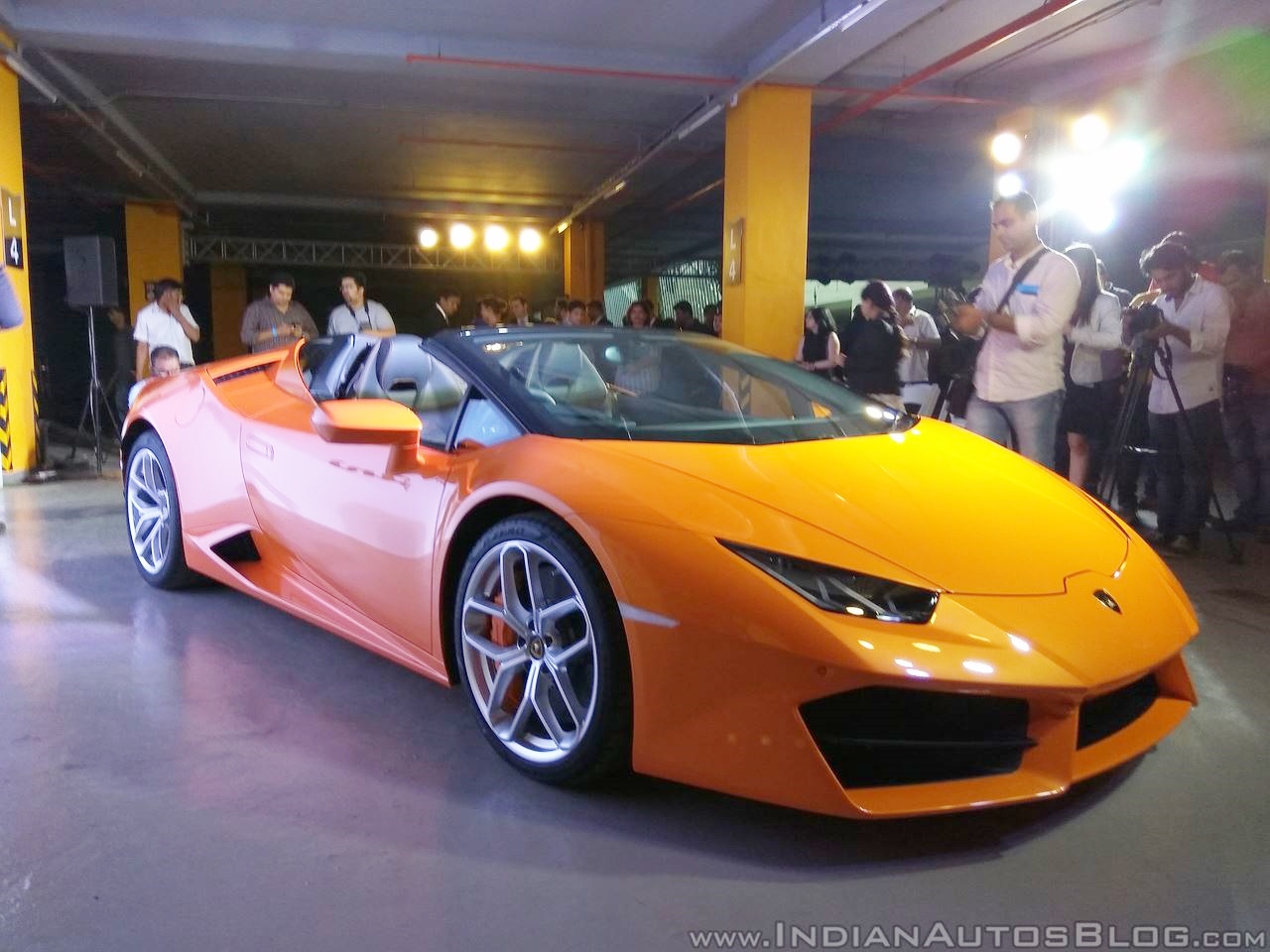 Introduced at the 2016 LA Auto Show, the Lamborghini Huracan RWD Spyder, as its name suggests, is the rear-wheel drive variant of the Lamborghini Huracan Spyder LP610-4 (4WD). The RWD version features a sightly distinct front and rear fascia that sets it apart from the 4WD variant.
The Lamborghini Huracan RWD Spyder has new front air intakes that direct cooling air and headwind to increase down pressure on the front axle, 19-inch Kari wheels shod with exclusively developed Pirelli PZero tyres and specially contoured steel brakes with aluminium aluminum brake disc pots which contribute in weight reduction and improved cooling. The springs and anti-roll bars have been optimised for two-wheel drive.
The Lamborghini Huracan RWD Spyder packs the same 5.2-litre V10 petrol engine that churns out 580 CV (426 kW/580 hp) at 8,000 rpm and 540 Nm of torque at 6,500 rpm. 75% of torque becomes available at just 1,000 rpm. The naturally aspirated engine, which is shared with the Audi R8, is linked to the Lamborghini Doppia Frizione (LDF) 7-speed dual clutch transmission.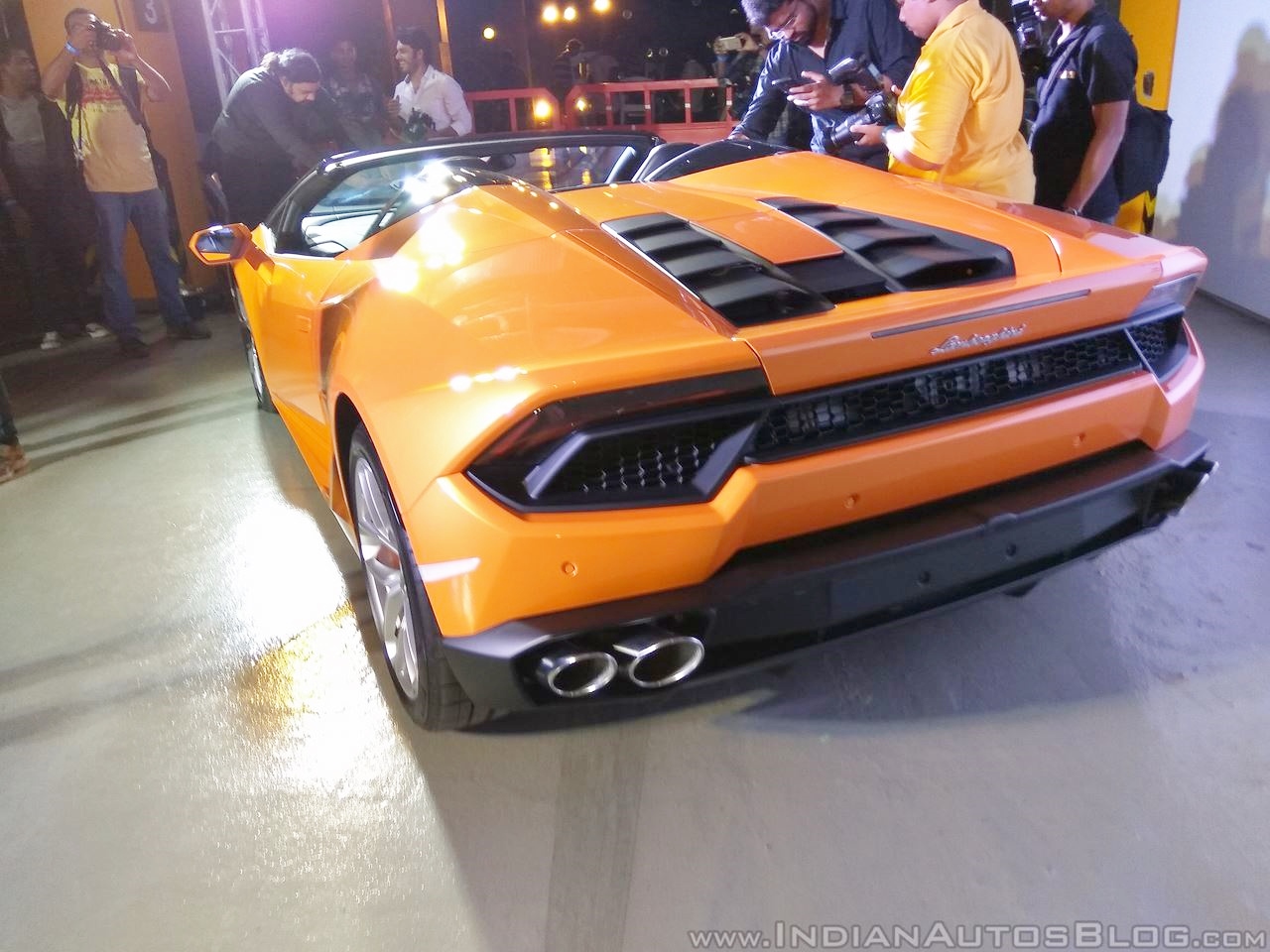 Also Read: Lamborghini Huracan LP610-4 Avio launched in India at INR 3.71 crore
With a dry weight of 1,509 kg, the Lamborghini Huracan RWD Spyder is 33 kg lighter than the Lamborghini Huracan Spyder (4WD). The RWD variant takes 3.6 seconds to reach from 0-100 km/h - 0.2 seconds more than the 4WD variant, and maxes out at 319 km/h (199 mph) - 5 km/h (2 mph) slower than the 4WD variant.