Lamborghini have just announced that the very last Gallardo was made and sold to a private collector.
The Gallardo in question was a LP 570-4 Spyder Performante painted in a "Rosso Mars" color. This was the 14,022th Gallardo to have been made, ever since production started over ten years ago in 2003. As a result, the Gallardo is (or rather was) Lamborghini's best selling model till date.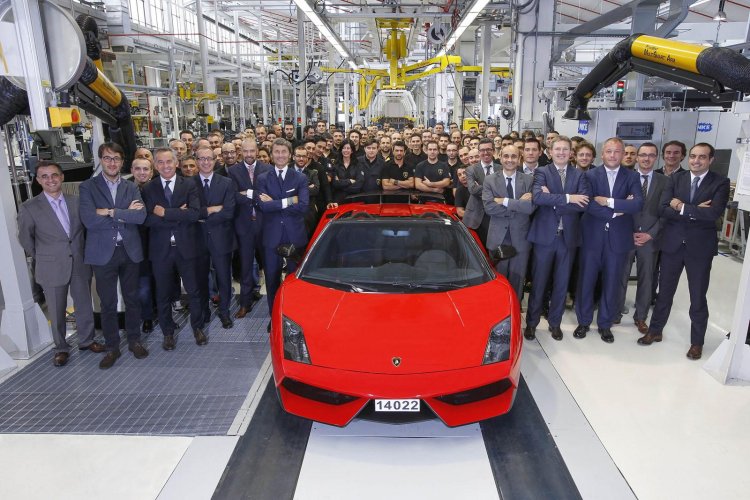 To give you an idea of what this car did for the Italian brand now owned by VW, take a look at the following sales figure: Before the Gallardo's launch, Lamborghini averaged annual sales of 250 units, and after that this number has increased to around 2,000 units! Furthermore, the Gallardo represents nearly half of all Lamborghinis built since the company was founded in 1963.
Even as we speak, the Italians are testing out the Gallardo's successor at the Nürburgring. Speculatively referred to as the Lamborghini Cabrera, it'll continue to be powered by the same 5.2-liter V10 engine, though the performance will be enhanced.
The Cabrera will be an important car not only for Lambo, but also for group company Audi as the next generation R8 will be based on it.
End of Production For The Lamborghini Gallardo Press Release
[Head to Slideshare if you're unable to view the document above.]