We told you in January this year that Lamborghini was planning for an India specific limited edition car. It would likely be a special edition Lamborghini Gallardo with some exquisite paintwork, maybe depicting the Indian flag or the tri-colors.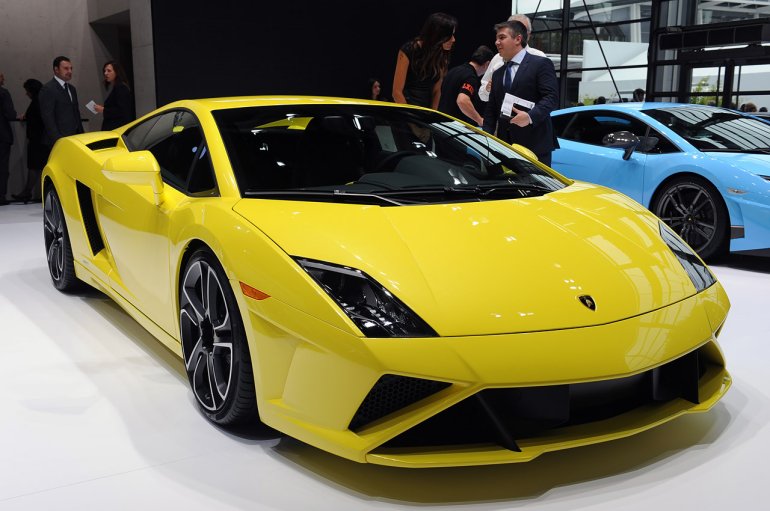 Lamborghini have today issued an invite for the unveiling of the Lamborghini India special edition which is scheduled to take place in Mumbai on June 19 (Wednesday). The special edition Lambo would be based on the Gallardo LP 550-2 it seems.
In the official invite sent to us, we think a small detail of the car has been shown. Being a special edition exclusive to India, it seems that the Indian tri-color along with the 'Chakra' will be seen on the Lambo. We think it could be the same as that seen on the invite (bottom right).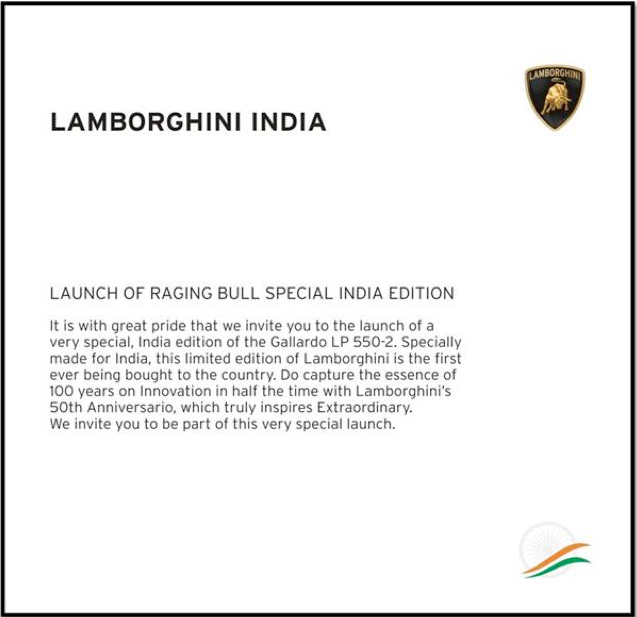 The special edition Lambo is not expected to have any performance upgrades. Expect the same 5.2-liter V10 engine producing 542bhp of power at 8,000 rpm and 540Nm of torque at 6,500 rpm. The Gallardo 550-2 sends power to the rear wheels and is capable of accelerating from 0-100km/h in 3.9 seconds. Top speed is rated at 320km/h.
Since it's introduction in 2003, Lamborghini has made over 10,000 Gallardos. The production of the Gallardo has seized and a new, lightweight, much more powerful successor is already in the works.
Stay tuned to Indian Autos Blog for more updates on the Gallardo India special edition.