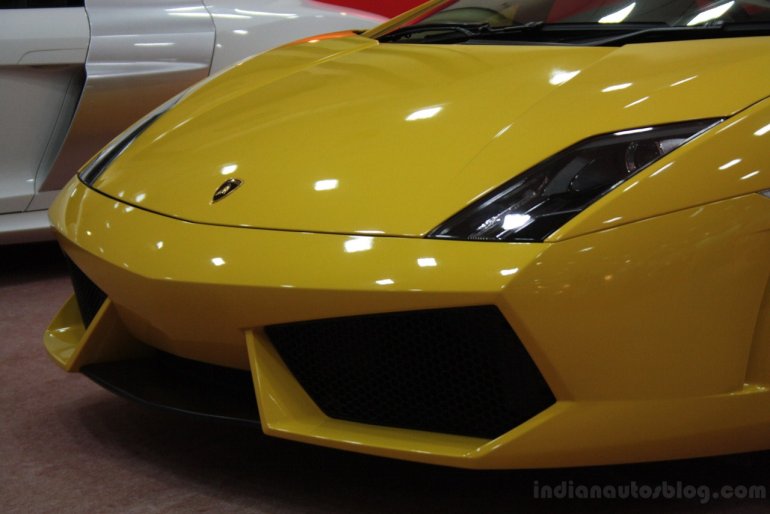 Lamborghini in India has had quite a run. Response to the Aventador has been very impressive, both in India and abroad. In fact, Lamborghini had to increase the production of the Aventador from 3 cars a day to 4.5 last year to meet it.
Of course, for those of you who find the Aventador to be a 'bit out of budget', the small Gallardo has always been a good option. Since its introduction in 2003, Lamborghini has made over 10,000 Gallardos.
Meanwhile, Lamborghini is also celebrating their 50th anniversary. So what is the final 'hurray' Lamborghini could give the proven Gallardo? Our friends from TopGear India report that there could be a Gallardo 'India' special edition!
It would be the Gallardo LP550-2 with a right hand drive. A very exclusive set of only six cars would be made, paying homage to India including the Indian flag, reports TopGear. We can only think that there could be some very exclusive paint work keeping in mind the Indian tri-color.
It's no more a secret that this would be the last year of the Gallardo. Yes, 2013 will mark the end of the mid-engined sports car. Of course, there is going to be a replacement for the Gallardo. Actually, Lamborghini are fine tuning the Gallardo replacement right now, with a possible Frankfurt debut. It's also rumored that the new car could borrow extensive styling cues (both in design and in use of carbon fiber) from the Sesto Elemento.
So if you're in the lookout for a rear wheel drive, mid-engined Italian with a hint of Indian, look no further.
[Source - TopGear India]