Its powertrain will deliver a combined out of about 900 bhp.
Last week we reported a couple of magazine scans of an upcoming Lamborghini concept making rounds all over the web. However, the scans were not clear enough to give us a good idea about the final design.
Now though, new shots of a magazine article that features the Lamborghini Asterion have surfaced online. This time, the image is far clearer and give us the first unofficial look at the all new Lamborghini.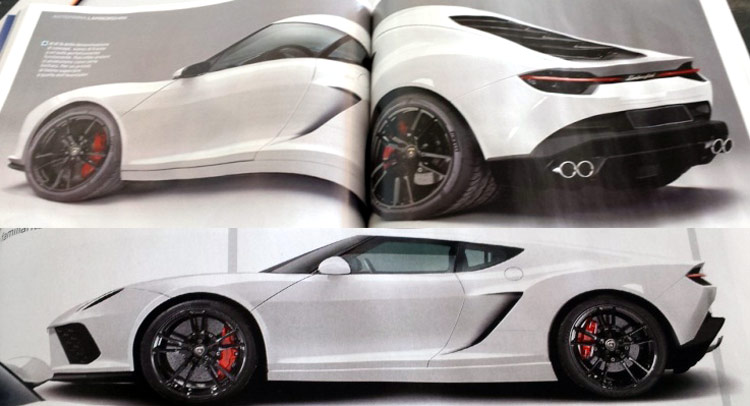 Judging by the shots, the Asterion looks smaller and less wild than the Huracan, though that impression might change when Lamborghini unveils the concept at the 2014 Paris Motor Show or on the eve at the VW Group Night.
Along with the shots, a few details on the Asterion's powertrain have also been shared. As reported before, the Asterion will feature a hybrid powertrain that combines a V10 engine and three electric motors that will generate a total output of 900 bhp. If this pans out to be true, the Asterion will be the most powerful Lamborghini to be ever made, if not the most fuel efficient.
Also Read: Lamborghini Aventador Nazionale premieres at the 2014 Beijing Auto Show
With Lamborghini working hard on bringing the production-spec Urus SUV to the market, it may take quite a while before we see the Asterion on sale.