The supercar manufacturer that makes IAB's dream cars, Automobili Lamborghini S.p.A., celebrates its anniversaries lavishly, and celebrates with its customers by introducing special edition models.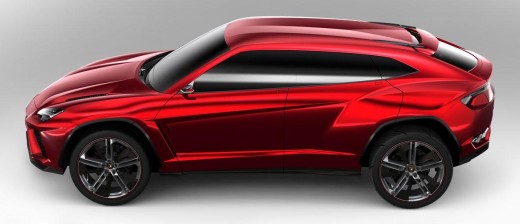 The 25th anniversary Countach and then the 40th anniversary Murcielago are two readily available examples to show how much Lamborghini loves to invite customers to join the festivities.
So this year Lamborghini celebrates its 50th anniversary or Golden Jubilee anniversary so you bet that something special is coming our way. Five days from now, at the 2012 Pebble Beach Concours d'Elegance, Lamborghini will be displaying its Sesto Elemento and Urus concepts along with the much-hyped 50th anniversary "special edition" which, as of now, is a secret.
"The presence of sports car enthusiasts at both The Quail and Concorso Italiano make the events the perfect opportunity to unveil our exciting plans for our 50th anniversary," Lamborghini CEO, Stephen Winkelmann said in a statement.
Two of the most extreme cars that are desperately awaited from Lamborghini's stable are variants of the Geneva Motor Show showstoppers, the Aventador Roadster and the all carbon fiber, 2.2 million dollar supercar, the Sesto Elemento.
Lamborghini may have updates on the production prospects of these cars and hopefully comment on the Urus' road to production.