To be powered by 1.6-liter petrol with 87, 106 and 114 bhp options.
The production-version of the Lada Vesta sedan is coming together well, and the Russian media is abuzz with news on the VW Vento rival. Here are new spy images of the car, thanks to Ladavesta.net and VK.com. Some 300 cars have been released before the start of series production, which is scheduled on 25th of September, for final testing and debugging. Carobka.ru reports that the model will reach dealers by November.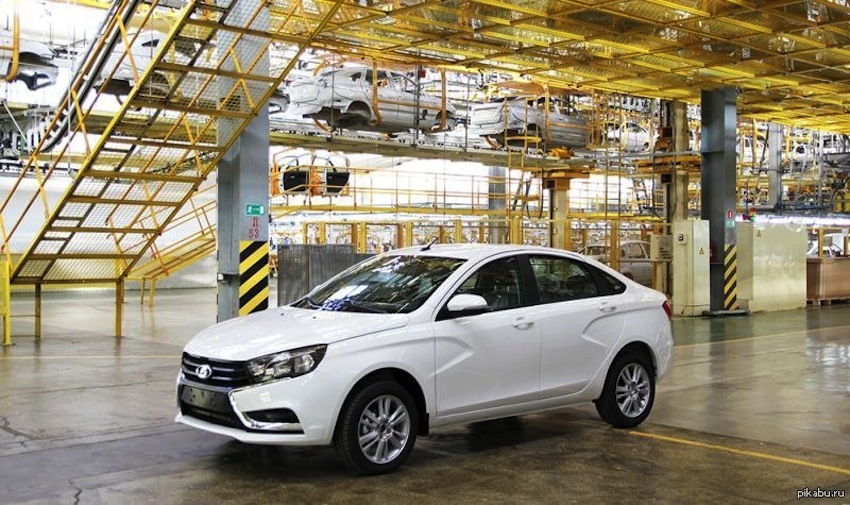 New details on the sedan's tech-specs have also emerged. The 1.6-liter naturally aspirated petrol engine is to be offered in three different avatars. The engine with an 8-valve configuration will make 87 bhp of max power and may power base variants of the sedan. A 16-valve configured unit will produce 106 bhp of power. Both engines are paired with a 5-speed manual gearbox. An AMT option is available with the 16 V engine. On the list is also a more powerful version - a 1.6-liter 16-valve unit sourced from Renault-Nissan churning out 114 bhp with a 5-speed manual transmission.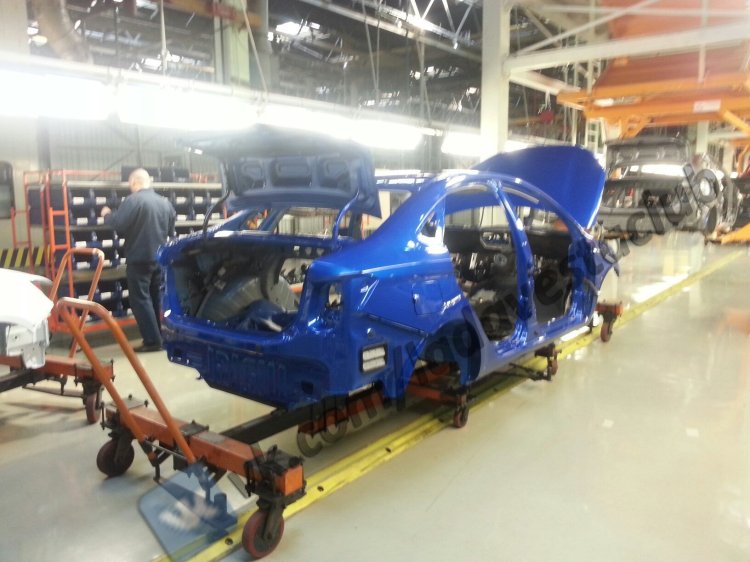 The Vesta rides on a new 'Lada B' platform, developed by AvtoVAZ in collaboration with Renault-Nissan, and is based on the Vesta concept shown at last year's Moscow Auto Show. The sedan measures 4,410 mm long, 1,764 mm wide and 1,497 mm in height, with a wheelbase of 2,635 mm, and weighs between 1,150 - 1,192 kg depending on the variants. Fuel tank capacity is 55 litres.
The new car is reported to sport durable, energy-intensive suspension setup and engine protection, with the engines specially calibrated to take on Russian conditions. A hatchback and estate version of the Vesta sedan has been officially teased and are planned for production next year, Russian colleagues report.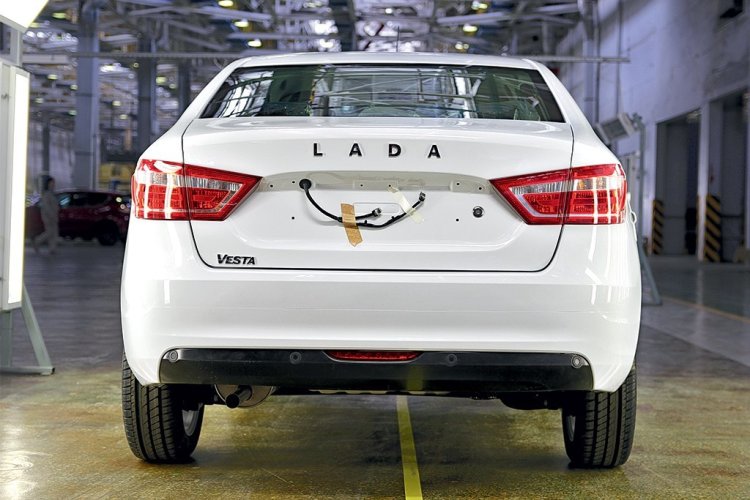 AvtoVAZ is planning to maintain a stock of 5,000 units of the Vesta sedan until the year end to meet the demands. From 2016 onwards, the company can annually produce 120,000 copies of this model at the Izhevsk plant in Eastern Russia.
Competitors: Hyundai Solaris (Verna), VW Polo Sedan (Vento)
Price: Announced as 400,000 rubles (INR 4.86 lakhs)
Launch date: November 2015 (showroom)
[Source - Ladavesta.net, Carobka.ru & VK.com]