Carobka presents this rendering of Lada's upcoming B-Segment sedan, based on insider inputs. The car, which is codenamed Lada 2180, was caught on test in Russia recently.
The 2180 sedan will eventually replace the Priora when it goes on sale in 2015-16. Lada has announced five new models by 2017, and the 2180 sedan is one of them, the others being two crossovers, an SUV and a hatchback.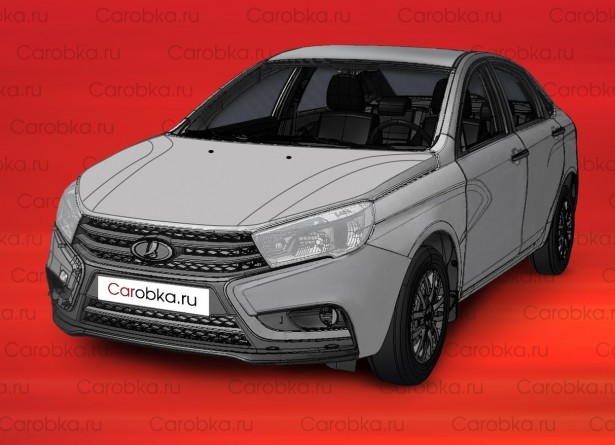 Carobka reports that Lada engineers have developed a new platform for the 2180. However, the publication says that some parts/nodes could be carried over from the Priora's platform. Dimensionally, the 2180 would measure in the same ballpark as the car it replaces (for reference, the Priora measures 4,350 mm in length, 1,680 mm in width, 1,420 mm in height and has a wheelbase spanning 2,492 mm). Details as to the engines and gearboxes remain unknown as of now.
Early reports also indicate that Lada will be making the car in at least two bodystyles – a sedan and a station wagon. We would speculate that a hatchback based on the 2180 could be the company's new hatchback listed in the product plan.
Production of the Priora-successor would take place at AvtoVAZ's facility in Togliatti, Russia. How do you like the Lada 2180?