A report from BikeSocial reveals that KTM is working on sensor-based safety technologies namely - Adaptive Cruise Control (ACC) and Blind Spot Detection (BSD).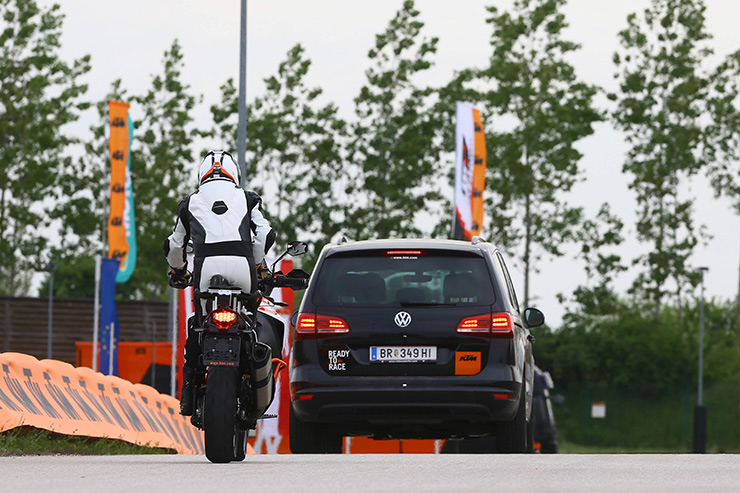 Gerald Matschl, the Vice President of KTM's R&D department, clarified that the technology is "still in development" and "not for next year". The media house reports that the sensors are located at the front portion of the motorcycle, just below the headlight. The ACC activates once the speed is above 30 kmph. It locks on to the vehicle up front maintains the distance by electronically controlling the throttle and the brakes. At present, the motorcycle maintains a 2-second gap but will be adjustable in the developed system. The system promises to be even quicker with fine-tuning.
Also Read: Husqvarna Vitpilen 401 & Husqvarna Svartpilen 401 spied in India [Video]
Matschl revealed that usually there is a two-channel integral braking system; but when higher deceleration is required, the ACC can also activate the front brake. For BSD, a radar with a shorter distance specification is present at the rear. There are three amber LED lights built into the rear-view mirror. Once it detects a vehicle closing in at the rear, the system lights up the LEDs and also notifies on the digital instrument cluster. This helps in alerting the rider of a vehicle's presence in the blind spot. The Austrian bikemaker is currently testing the systems on the KTM 1290 Super Adventure.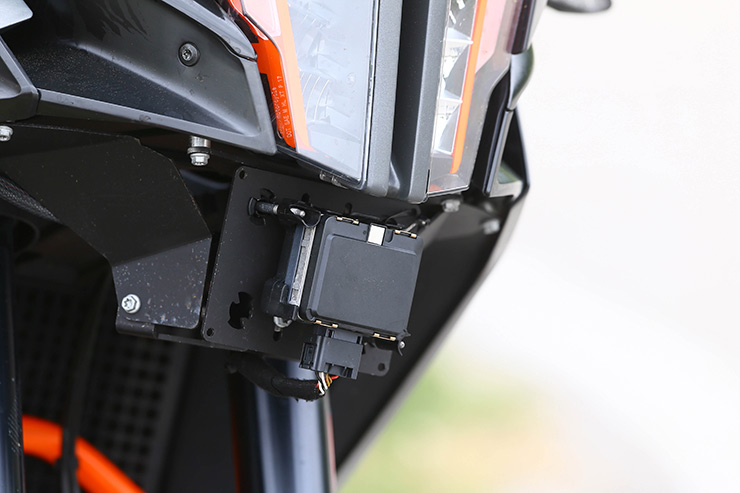 Similarly, Italian motorcycle maker Ducati is also developing radar-enabled Advanced Rider Assistance Systems. The implementation of these systems onto production models is due in 2020.
[Source: BikeSocial]