KTM's fully-faired variants of the Duke 125, 200 and 390 are ready to be launched according to Visor Down. The launch will take place at the International Motorcycle Exhibition (EICMA) in Milan, Italy, which commences for the media on November 5th.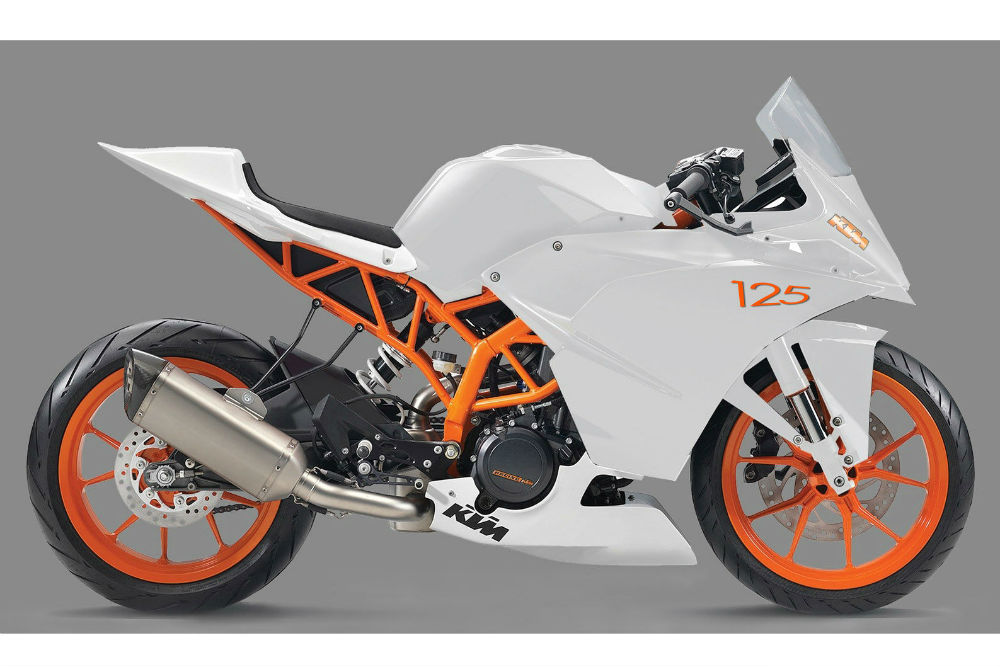 According to Visor Down's sources, it was a simple job to develop the KTM RC125 and RC200 from the RC390, given that all three motorcycles are identical apart from engine capacity and the stickers.
The report highlights that all three motorcycles, like the Dukes, would be identical save for the engine capacity and color themes. While the engine, frame, brakes, swingarm and forks will remain the same, the RCs will get different tanks and bodywork apart from clip-on handlebars and rearsets.
As a result, the RCs will weigh closer to their regular counterparts with estimates pegging it at 127kg for the RC125, 129.5kg for the RC200 and 139kg for the RC390. Power outputs for these fully-faired bikes are estimated at 15bhp for the 125, 25bhp for the 200 and 43bhp for the 390.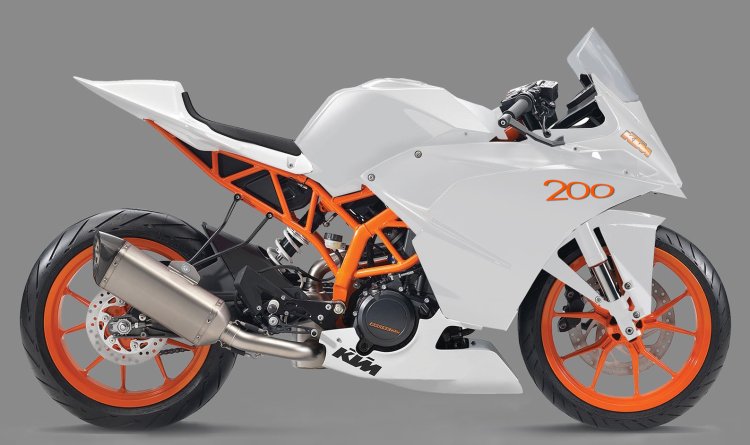 The report also indicates that a slightly detuned version of the RC390 would be introduced for A2 license holders in the UK. Power will be reduced to about 41.5bhp making it comply with the power-to-weight ratio limit of 0.26bhp per kg.
Visor Down reports that all three RCs would be made in India.