I was driven to a relative's Old Mahabalipuram Road residence here in Chennai this evening when I spotted an apple green Kia Picanto with badges covered using blue duct tape near the Sutherland building in Velachery. As there was absolutely no daylight and traffic was flowing, this was all I could capture. Worse the car was passing me in the opposite lane and a trailing Tata Ace made things very difficult.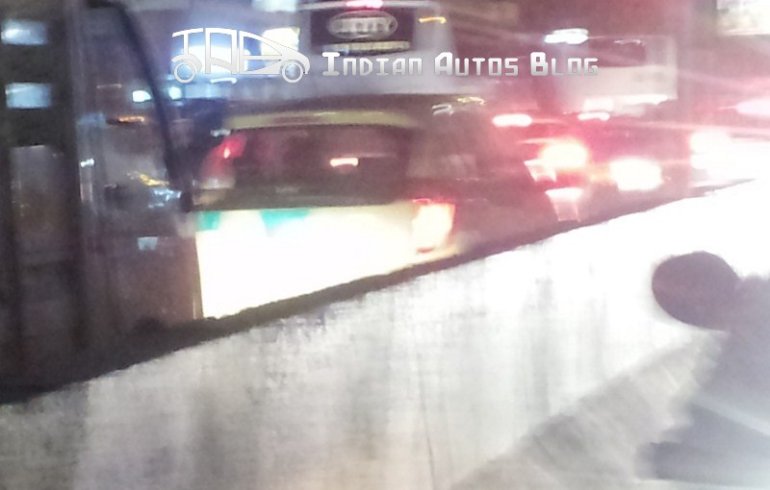 How did I know that it was a Picanto when there's no Kia in India, the environment was dark and I haven't traveled to Korea? The Picanto's step-cut front end and unmistakable front grill gave it away. My doubts were shattered as the Picanto passed me and flashing its C-Shape tail lamps.
This mule had red number plates. It was brand new. The polythene seat covers were still in tact. For those in the dark, Picanto is Kia's i10. It used the same mechanicals but the bodywork is different. Similarly, the interiors are vastly different with the Kia having its own dashboard, steering wheel and seats. Kia uses the Morning nameplate in the Korean market.
We're not sure why this Picanto is sent to Chennai. Is Kia interested in foraying into India? It was reported recently that Kia has shelved plans to enter our market after studying the dynamics closely. Kia is to Hyundai what Skoda is to Volkswagen.
The only other reason the Picanto is here is global testing and validation purposes. Before the unveiling of the Pulse many, or those who didn't keep up with IndianAutosBlog.com believed that the Modus, here on global validation testing, was Renault India's hatchback.
Kia Picanto High Resolution image copy hosted on Flickr
The Kia Picanto is powered by the following engines mated to 5-speed MT and 4-speed AT -
1.0-liter three-cylinder engine (in petrol, flex fuel and bi-fuel formats)
1.2-liter four-cylinder petrol with outputs ranging from 69hp to 84 hp
This begs the question - Do you want the Kia Picanto in India?