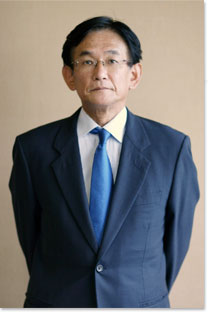 Maruti Suzuki India Limited have today confirmed Kenichi Ayukawa as the next Managing Director and CEO. Kenichi Ayukawa takes over from Shinzo Nakanishi as the head of India's largest car manufacturer.
The company cited Shinzo Nakanishi having attained the age of retirement as the reason for the change in management. Kenichi Ayukawa will take over from his predecessor effective April 1, 2013. Nakanishi has headed the brand for about six years, taking over from Jagdish Khattar in 2007.
While his tenure was until 2010, it was extended by a further three years, until 2013.
The decision to appoint Ayukawa was made at the company's board of directors meeting held this week, which was also attended by Suzuki Motor Corporation Chairman, Osamu Suzuki.
Ayukawa is a graduate in law from the Osaka University and has been working with the brand for over thirty years.
His previous assignments include Treasurer of Suzuki's Operation in the USA (1997), Operations head of Suzuki in Pakistan (2004) and deputy executive general manager global marketing (2008). Ayukawa has also been associated with Maruti Suzuki previously as one of the board of directors.
While Maruti Suzuki may be India's largest auto maker, the company has been finding it tough to increase sales of its A segment and the low B segment in the current market. Adding to that is the series of labor unrests in its Manesar manufacturing plant. That problem has caused MSIL to lose seven percentage points in the domestic share of passenger vehicle sales.
[Source - Business-Standard.com]