Gets a supercharged one-litre engine.
The Kawasaki Ninja H2, the street-legal version of the Ninja H2R which was unveiled at the INTERMOT 2014, is being teased on a regular basis ahead of its global premiere on November 4 at the EICMA 2014 bike exhibition.
[Head to Youtube if you can't watch the video.]
In the above teaser video of the production motorcycle, Kawasaki claims that the anti-knocking technology of the Ninja H2's supercharged 998 cc inline four-cylinder engine has been derived from Kawasaki's 18-cylinder 7.5 megawatt green gas engine from its Gas Turbine & Machinery business. The second video shows robotic arms fabricating the Ninja H2's high-performance chassis.
[Head to Youtube if you can't watch the video.]
The performance figures of the litre-class superbike has not been revealed but going by the target output of a whopping 300 PS for the closed-course Ninja H2R it's safe to assume that Kawasaki is aiming to make the H2 the most powerful and fastest production bike on the planet.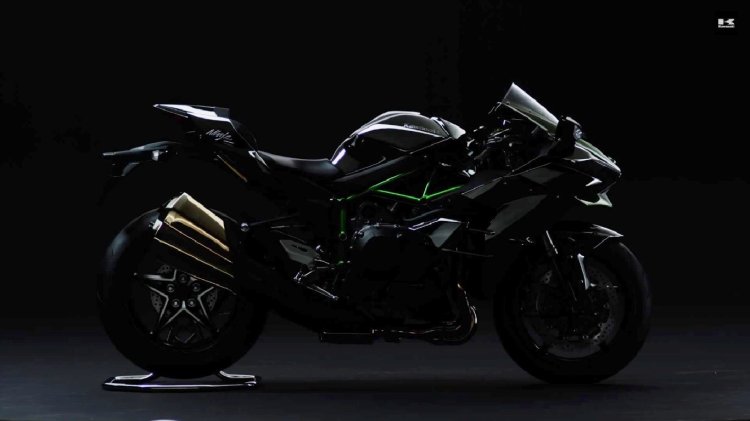 The previous teaser revealed that the street-legal version incorporates noticeable changes like the twin-canister exhaust system with revised downtubes, less aggressive body work with a toned down fairing, and a rear license plate enclosure (the H2R is devoid of it).
Watch the Kawasaki Ninja H2R take on a race track
The aerodynamics of the superbike is claimed to have had inputs from Kawasaki's Aerospace division.